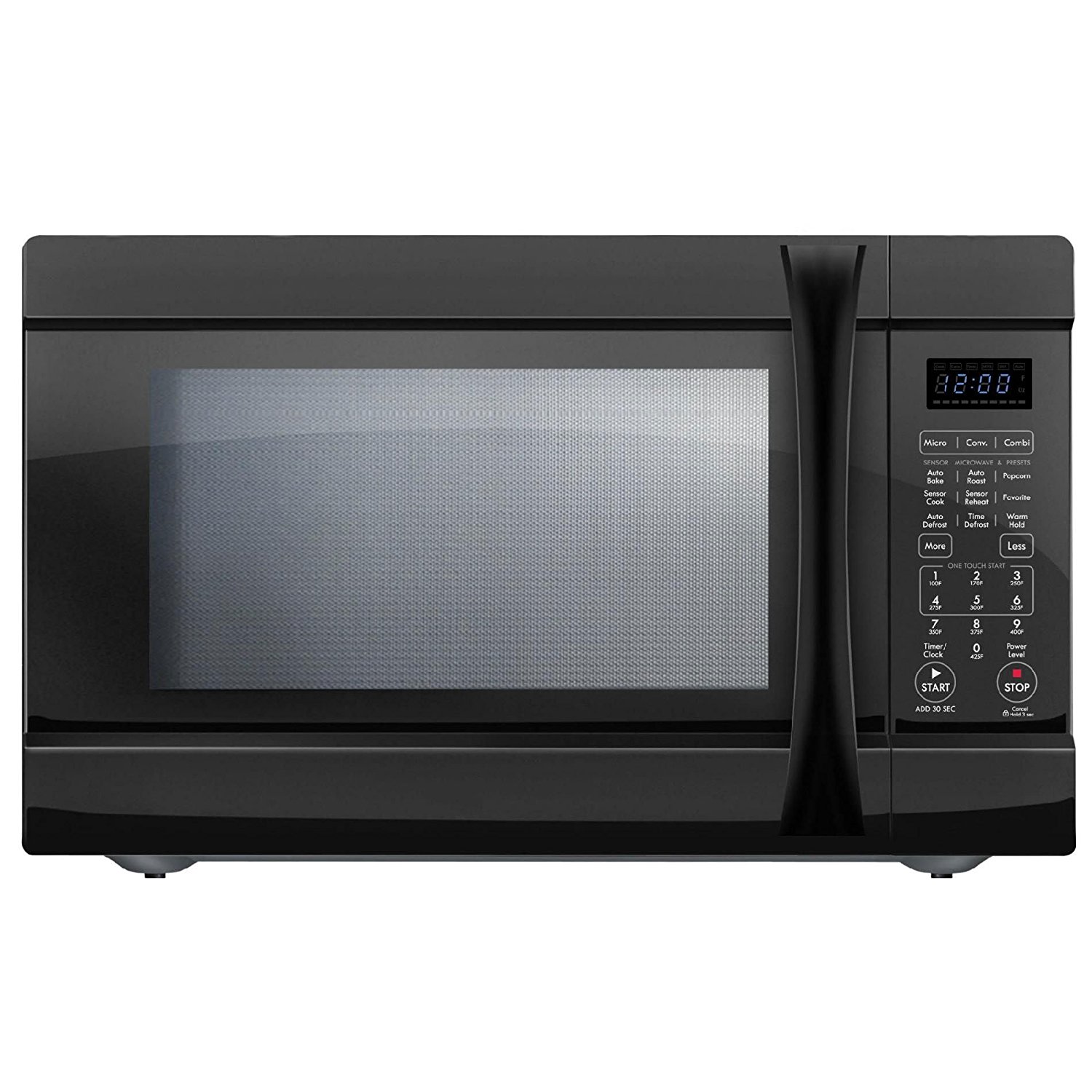 Chef Star CS74159 countertop microwave oven comes with impressive features that result in impressive cooking result. It has 1.5 cu. ft. cooking space that is really good interior size to accommodate larger cooking items.
Chef Star CS74159 convection microwave oven comes with 1000 watts of cooking power that is good to cook and reheat food at a faster speed.
Further, it has 10 power levels to choose from according to your cooking requirement, so it gives you good cooking flexibility to cook on your own desire by choosing the perfect power level.
Since, it features convection cooking so it combines with microwave energy and circulate heated air evenly throughout the oven, browning food and shortening cooking time.
Chef Star CS74159 microwave oven comes with stainless steel interior that is really very easy to clean without any doubts. It also comes with auto defrost option, the unit will itself determine the defrost time according to a particular food takes time to be prepared.
Further, Chef Star CS74159 microwave oven has blue LED display that makes it easy to see the numbers when you set cook times and power levels. It also lets you choose the multi-stage cooking to defrost and cook without interruption. Read more…