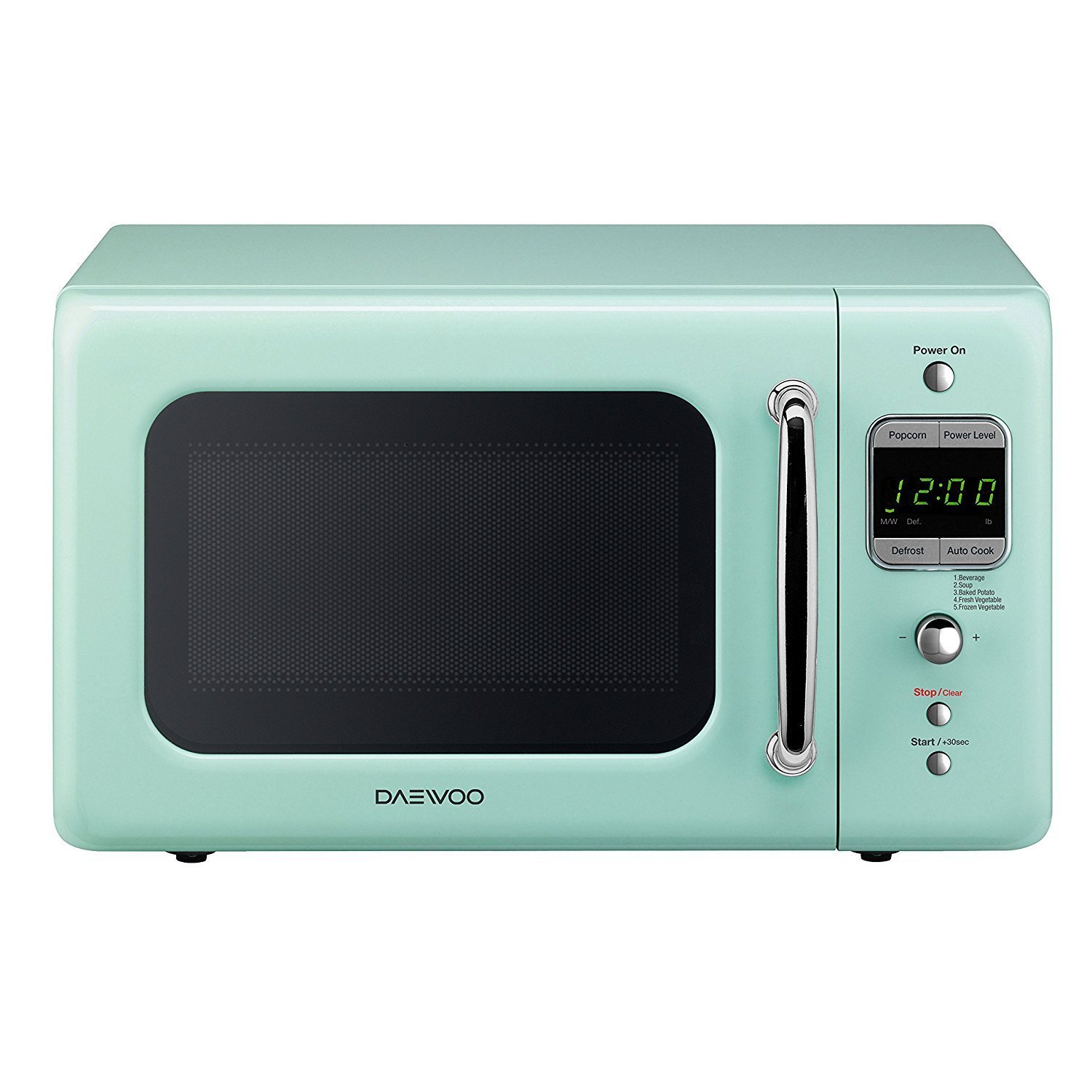 Daewoo Retro Microwave Oven features 4 auto cook menu, 2-way defrost, zero standby function, 5 microwave power levels and 700 watts of cooking power.
Daewoo KOR-7LREM Retro Countertop Microwave Oven is an affordable unit that is priced under $100 at Amazon.com shopping website. Apart from the price, features of this microwave oven are very advanced and they will surely help in easy cooking.
Important features of Daewoo KOR-7LREM are:
• 4 auto cook menu
• 36 inches electrical cord
• Concave reflex system
• Two-way defrost
• Zero standby function
• 5 microwave power levels up to 700W
Daewoo KOR-7LREM microwave oven has good design that deviates from traditional looking compact appliances reminding you of the good old days while delivering elegance and modern touches to the overall design.
Since this product is produced by Daewoo Electronics that is a global market leader for electronics products that works on quality first. Main aim of Daewoo is to produce family oriented products keeping health and environment in the mind.
There is no doubts that Daewoo Electronics is a trusted brand name for many kitchen appliances. Daewoo has built its reputation by developing high value products that people can trust on. It mainly focuses on quality, innovation and performance.
In short, Daewoo KOR-7LREM is a feature-full microwave oven that has many advanced features. Some advanced features are 5 power control levels, 4 auto cook programs, 700 watts microwave output, zero standby eco function, 10inches turntable and child safety lock.
This 0.7 Cu. Ft. 700W microwave oven from Daewoo brand is made in a stylish retro design that looks good in your kitchen interior. You should know that Daewoo is totally different from other manufacturers and so it makes high grade products at best prices. Daewoo Retro Microwave Oven is made under an advanced technology that very efficiently works when it comes to reheating, defrosting foods. Read more…
[home]
Visited 1 times, 1 visit(s) today