In order to streamline your buying process, this article will talk about the best electric cookers of 2020. If you are unsure about which brand to buy from, then this article will help you to make an informed decision on your next electric cooker.
Smeg Concert SUK62CBL8
The Smeg Concert SUK62CBL8 is a stylish and innovative electric cooker that is made with stainless steel and it has an indicator that will notify you when its inside compartment gets hot. The grease proof enamel of the Smeg electric cooker will make it easier to clean and the energy efficiency rating of this product means that you don't have to worry about your electricity bills while you use this electric cooker.
AEG CIB6740ACM
The AEG CIB6740ACM is another stylish electric cooker that offers plenty of reasons to buy this appealing product. With a compact design and made with durable materials, this item is surely going to look good in your kitchen. It has a total capacity of 112 liters, and it is packed with a lot of useful features that adds value to this product. Despite carrying a high price tag, the AEG electric cooker will last for a long time.
Hotpoint HUE61
The Hotpoint HUE61 offers a reliable cooking performance, and this electric cooker is capable of carrying a wide variety of tasks due to its multiple features. Having a robust design, this electric cooker is very easy to clean and its dials are convenient to use.
[home]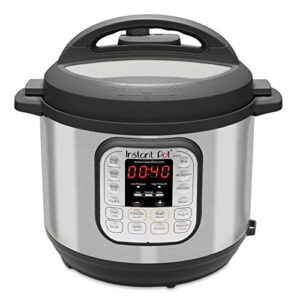 Visited 3 times, 1 visit(s) today