The reason why people use a pressure cooker is to cut down on and cooking and preparation time while not sacrificing on the quality or taste of the meal. The best pressure cooker brands are able to add more taste and aroma to the dinner table while saving time and money, and so we have reviewed the best pressure cookers of 2020 to make it more convenient to buy your next pressure cooker.
Instant Pot Duo Plus
The Instant Pot pressure cooker is one of the most user-friendly pressure cookers currently available in the market. It has a wide variety of useful features that will add more convenience to your meal preparation, and it costs less than $150 which makes it easier on the wallet. You can even use this appliance as a slow cooker or a rice cooker. It is an outstanding cooking appliance and full of versatile features that will make your stay in the kitchen more enjoyable.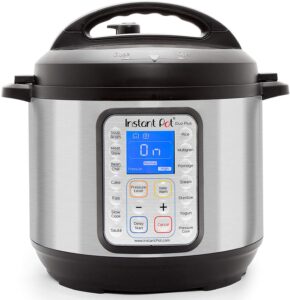 Fissler 8.5 quart Vitaquick Pressure Cooker with Glass Lid Set
Fissler is another renowned brand with many years of reliability and excellent customer service under their belt, and with their Vitaquick like on pressure cookers, they have managed to make yet another unbeatable product. You will be impressed by the sheer durability of this product, and that is principally because it is made with stainless steel. It has simple controls and the ergonomic design of this pressure cooker makes it very easy to clean.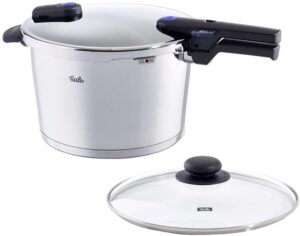 Ninja Foodi Pressure Cooker, Steamer, and Air Fryer
The Ninja Foodi pressure cooker has the ability to make an amazing pot roast or cheesecake. It has an interior that is made with non-sticky materials, and its large compartment means that you can cook up a meal for your family in quick time. It is yet another reasonably priced pressure cooker, and its durability means that it will be a long lasting product.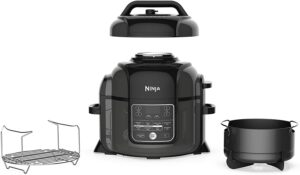 [home]
Visited 1 times, 1 visit(s) today