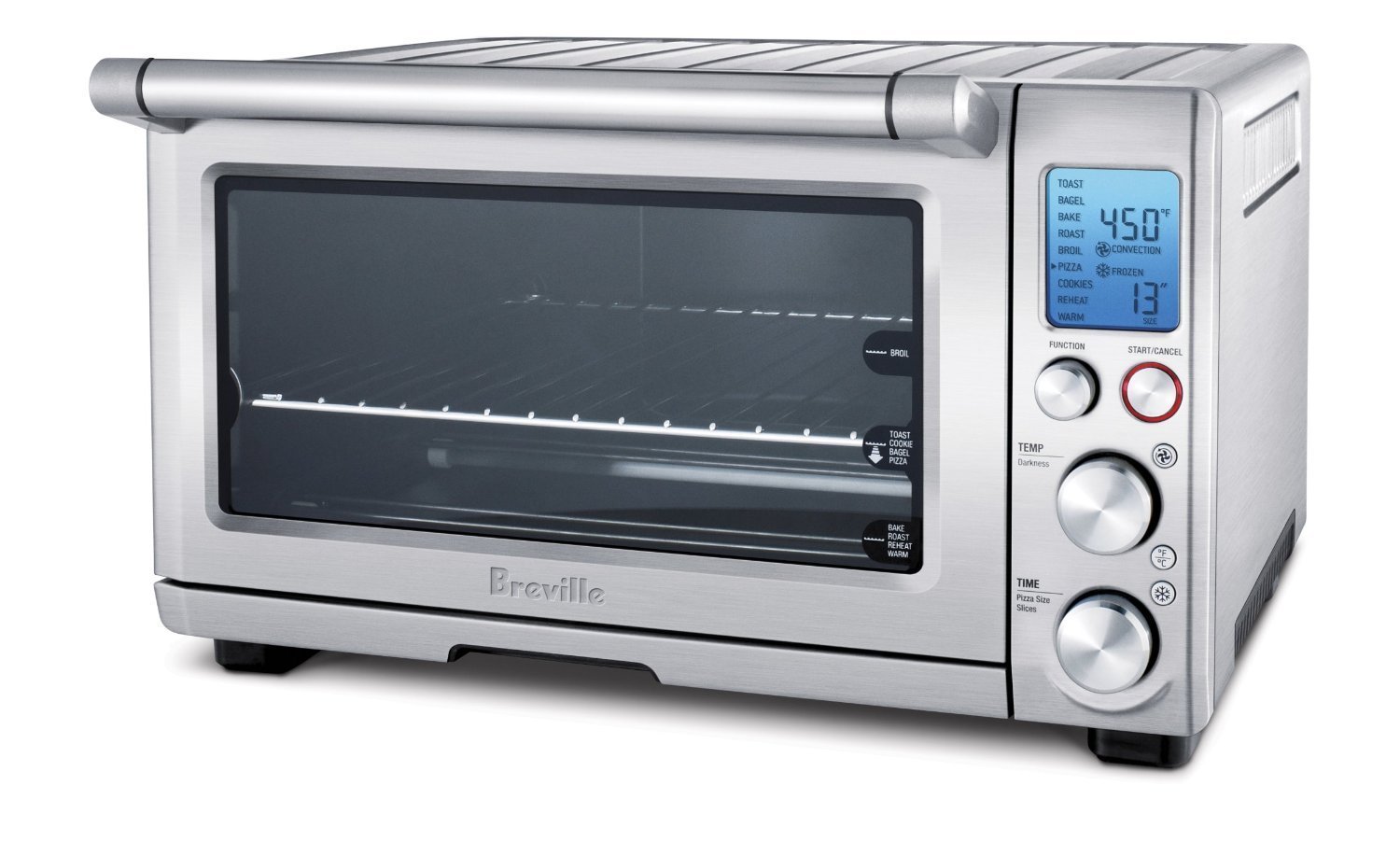 Breville BOV800XL Smart Oven is liked by all because of the performance it delivers. You should know that different foods require different methods of heating and seeing this demand,
Breville BOV800XL has been introduced for all your convenience of baking foods. Breville BOV800XL Smart Oven features Element IQ cooking technology that manages the power of the 5 individual quarts heating elements to bake evenly and fast.
Since it uses advanced heating system, it is able to spread heat evenly throughout the interior space of the oven for all your accurate cooking requirements. Breville BOV800XL has amazing menu options to select the appropriate setting for the food they are being cooked.
Apart from distributing heat evenly, Breville BOV800XL Smart Oven can manage the wattage of its heating elements for the cooking flexibility.
You can see that standard ovens have fixed wattage that can only change from ON to OFF or OFF to ON but this oven has Element IQ functions that increase or decrease element power with a simple turn of the knob. Read more…