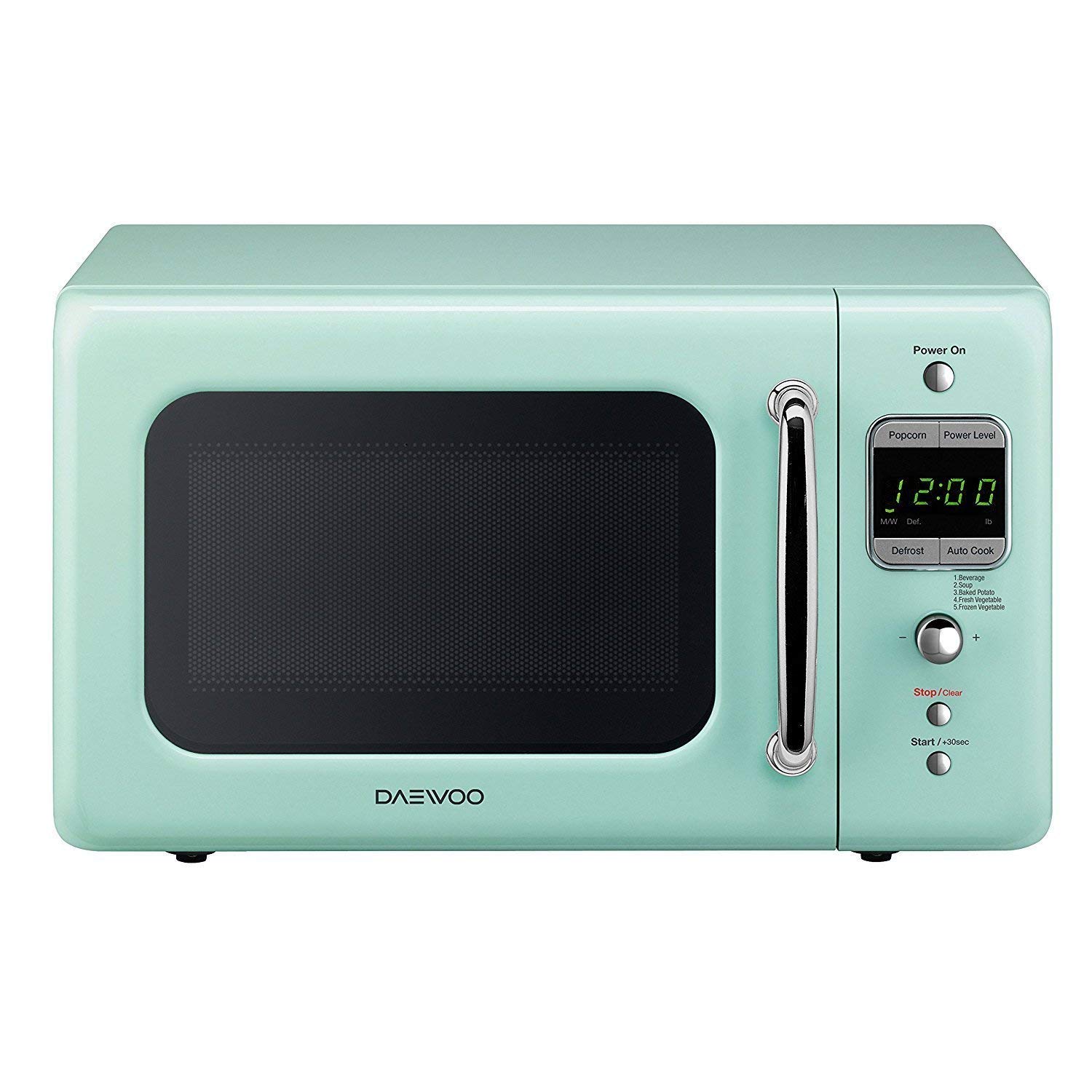 Most of the Daewoo microwave ovens have unique look that is stylish and modern. Such stylish looking microwave ovens by Daewoo will surely advance the décor of your kitchen.
If you are looking to buy a good quality Daewoo microwave oven, you can check Daewoo KOR-7LREM that comes with 0.7 cu. ft. cooking space.
It has 700 watts of cooking power that will surely help you cook efficiently almost any foods you want. Further, Daewoo microwave oven is based on Concave reflex system that is more advanced than other microwave ovens in the same class.
Daewoo KOR-7LREM microwave oven comes with 4 auto cook menu for the greatest cooking ease. It also comes with a 36 inches electrical cord for your convenience. Further, the Daewoo microwave provides two-way defrost that is really very impressive. It has zero standby function, 5 microwave power levels up to 700 watts.
The new retro series microwave ovens by Daewoo are totally different from traditional looking compact microwave ovens. It will remind you of the good old days while giving the elegance and modern touches to the overall design.
Important features of Daewoo KOR-7LREM are:
Mint green color
Retro style microwave
Auto defrost
Reminder end signal
255mm turntable
Child lockout option
Zero standby ECO function
4 auto cook programs
5 power levels and
700 watts microwave output
This 700 watts microwave oven is from Daewoo Electronics that aims to be the global market leader for electronics products. It emphasizes on genuine usefulness to the customer, family oriented products, health and environmental responsibility.
There is no doubts that Daewoo Electronics is a popular and reputable household name that has created its popularity by developing high quality products that are trustable. Read more…
[home]
Visited 3 times, 1 visit(s) today