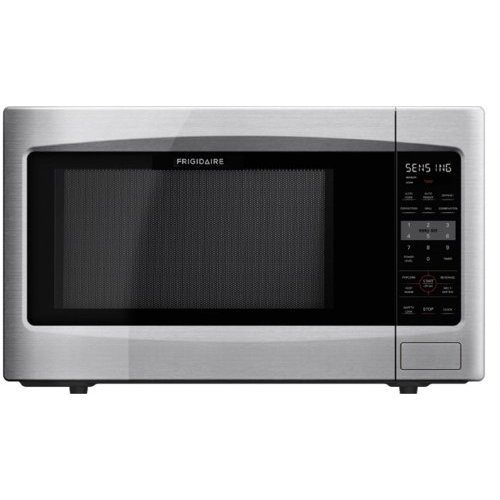 Frigidaire FFCT1278LS microwave oven has 1500 watts of cooking power.
Frigidaire FFCT1278LS microwave oven comes with 1.2 cubic feet cavity so we can say that it has a medium size cavity for a medium size family.
The Frigidaire microwave oven measures 13.5 x 22 x 21.4 inches and weighs approx. 51 pounds.
This microwave has stainless steel color finish, which looks impressive in any kitchen décor. Apart from the stainless steel exterior it comes as countertop installation type. We can see that a countertop microwave is more popular than other types of microwaves.
Other important features are 1500 watts of cooking power to cook feed evenly and quickly, 6 quick start one-touch options, auto-coo/reheat options and glass turntable.
You should know that 1500W is really impressive cooking power to cook almost all foods with great result at faster speed. Further, the microwave interior is of 1.2 cubic feet that is also a roomy interior to accommodate larger cooking items, food packets, large size dishes and dinner plates.
Frigidaire FFCT1278LS comes with 6 quick-start one-touch options, auto-cook options, effortless convection option and glass turntable. Read more…