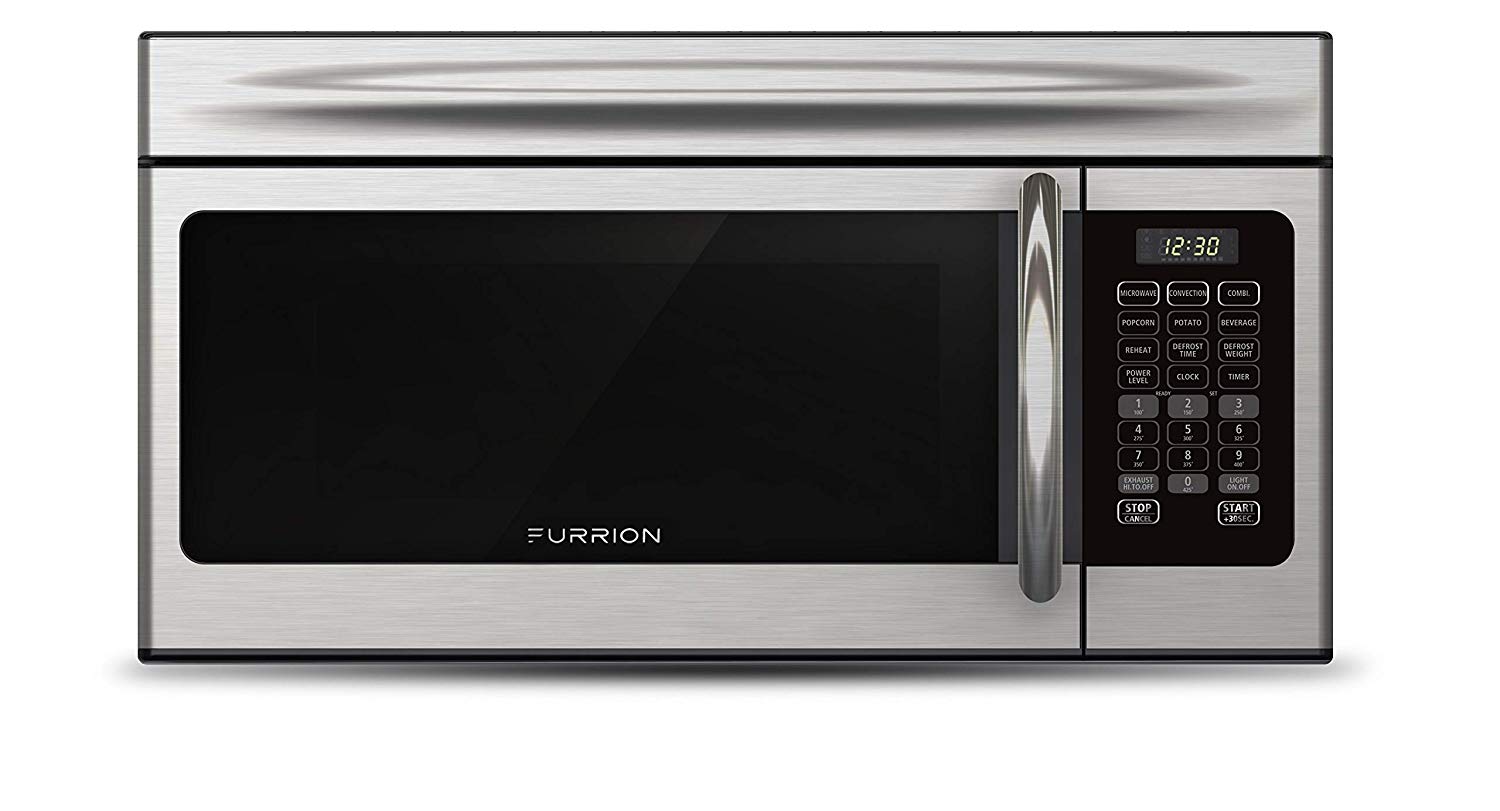 Furrion FMCM15-SS is a high capacitive microwave oven that has a huge interior of 1.5 cu. ft. This Furrion convection microwave has 1500-watt of microwave power and 1450-watt of convection power. Since it comes with high cooking power so the food will be cooked evenly and quickly.
This performance-oriented microwave oven can make operation quick and easy because it gives you multi microwave convenience cooking controls.
Furrion FMCM15-SS comes with speed bake convection and microwave cooking combined resulting in fast and even cooking.
It also has defrosting feature where defrost times and power levels are programmed automatically or manually for the best cooking results.
Further, this Furrion convection microwave is based on two-speed 300-CFM venting system, which is very helpful to remove smoke, steam and odors efficiently.
Since it comes with a large 1.5 cu. ft. interior so this is a good microwave oven for preparing meals for a large family, group of families and much more.
Other important details are Furrion brand name, FMCM15-SS model number, 71.7 pounds item weight and 33.3 x 19.3 x 20.1 inches product dimensions.
Some comparable microwave ovens can be Furrion FMCM15-BL, Toshiba EC042A5C-SS. Read more…