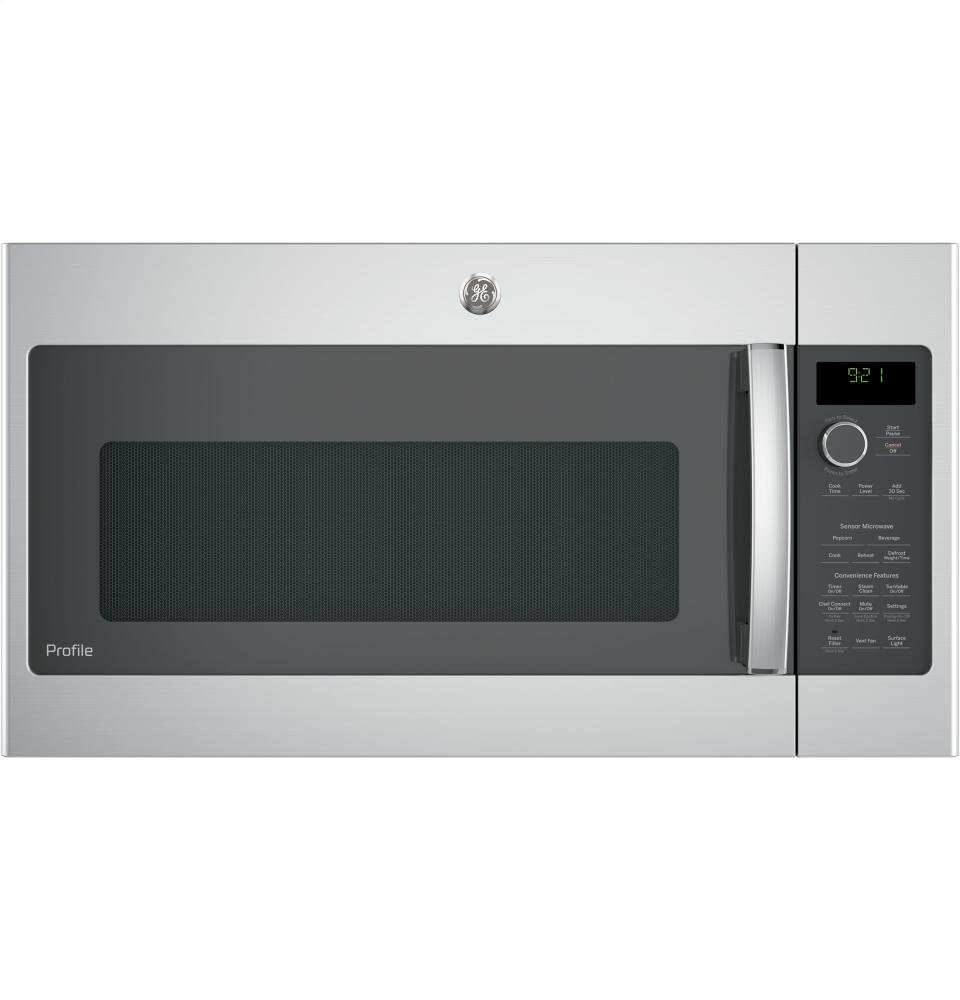 GE PVM9215SKSS microwave oven comes with 2.1 cu. ft. capacity that is really impressive cooking capacity.
You can easily cook a wide range of cooking items from small, medium to large items without any difficulties. Since it has 2.1 cubic feet cooking space, so it can easily accommodate larger cooking accessories, dinner plates, large dishes, large food packets etc.
GE PVM9215SKSS Microwave Oven is an impressive microwave oven that comes with a bunch advanced features for all your convenience cooking.
Since it has a huge interior of 2.1 cu. feet so it is the perfect microwave oven for a large size family. Apart from the 2.1 cu. ft. cavity, it has 1000 watts of cooking power to cook food evenly and quickly.
Other advanced features are sensor cooking controls, defrost, 4-speed 400 cfm vent fan, steam clean and LED cooktop lighting.
The product dimensions are 33.5 x 19.4 x 20.2 inches and the item weight is 63 pounds.
This is an over-the-range microwave oven that carries stainless steel finish providing great style to your kitchen interior. The overall dimensions are 29-3/4 inches width, 15-1/2 inches depth and 16-1/2 inches height. Please make sure that GE PVM9215SKSS is not made for commercial use or outdoor use. Read more…
[home]
Visited 1 times, 1 visit(s) today