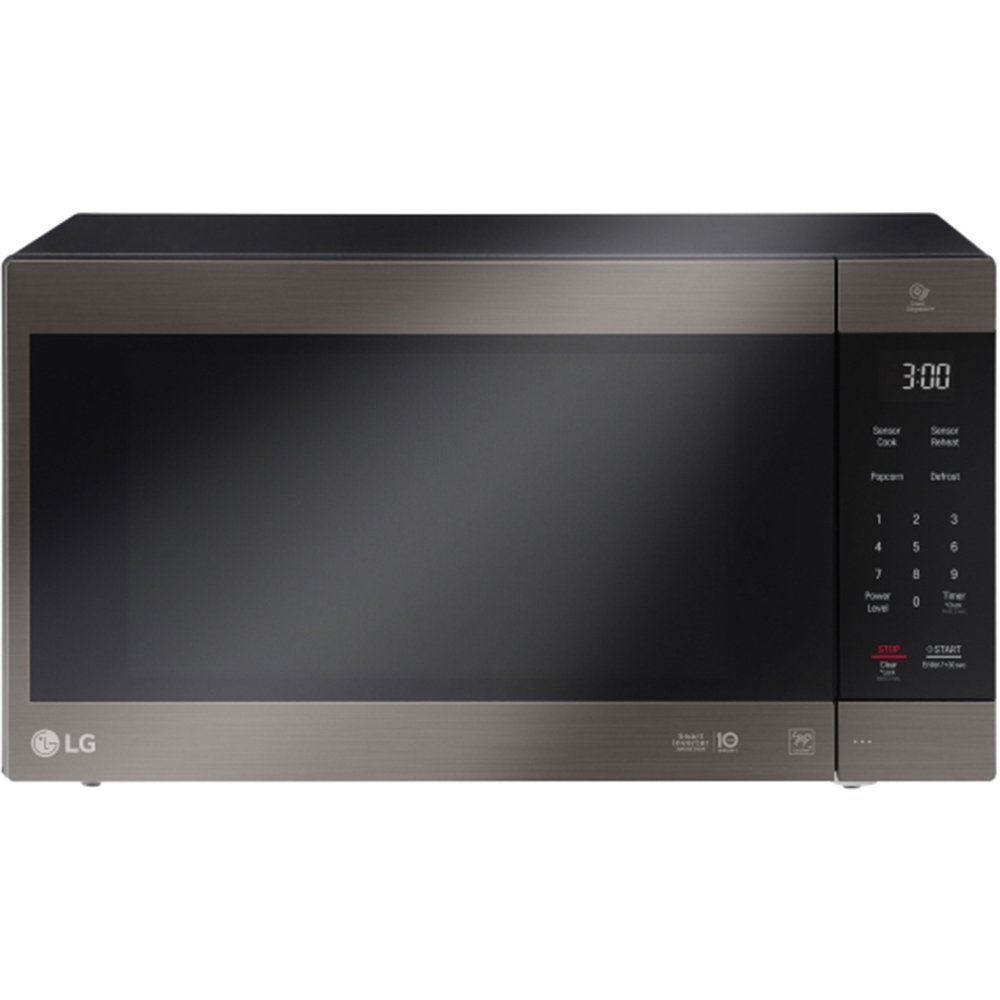 LG 2.0 Cu. Ft. NeoChef Countertop Microwave comes with hexagonal-shaped stabilizer ring providing six wheels for the turntable to rest upon instead of just 3. Since it comes with extra support so you can place the unit tall or heavy items anywhere you like without fear of them tipping over wile heating.
LG NeoChef microwave comes with bright Led lighting making it easy to view the progress of your food while offering greater energy efficiently than traditional lighting. Most importantly this high quality LG countertop microwave oven is designed with practicality in mind.
It features smooth surface that easily wipes clean. And there is no worries of spills, splatters etc., LG's EasyClean interior is powered by anti-bacterial coating that resists stains and buildup. With all these cleaning feature of this microwave oven, clean can be very easy.
You just need to simply wipe with a damp cloth without chemicals or scrubbing. LG 2.0 Cu. Ft. NeoChef Countertop Microwave has 16" diameter turntable with hexagonal stable ring, easyclean gray interior with LED light and smooth-touch glass controls with clock/timer and child lock. Read more…
[home]
Visited 1 times, 1 visit(s) today