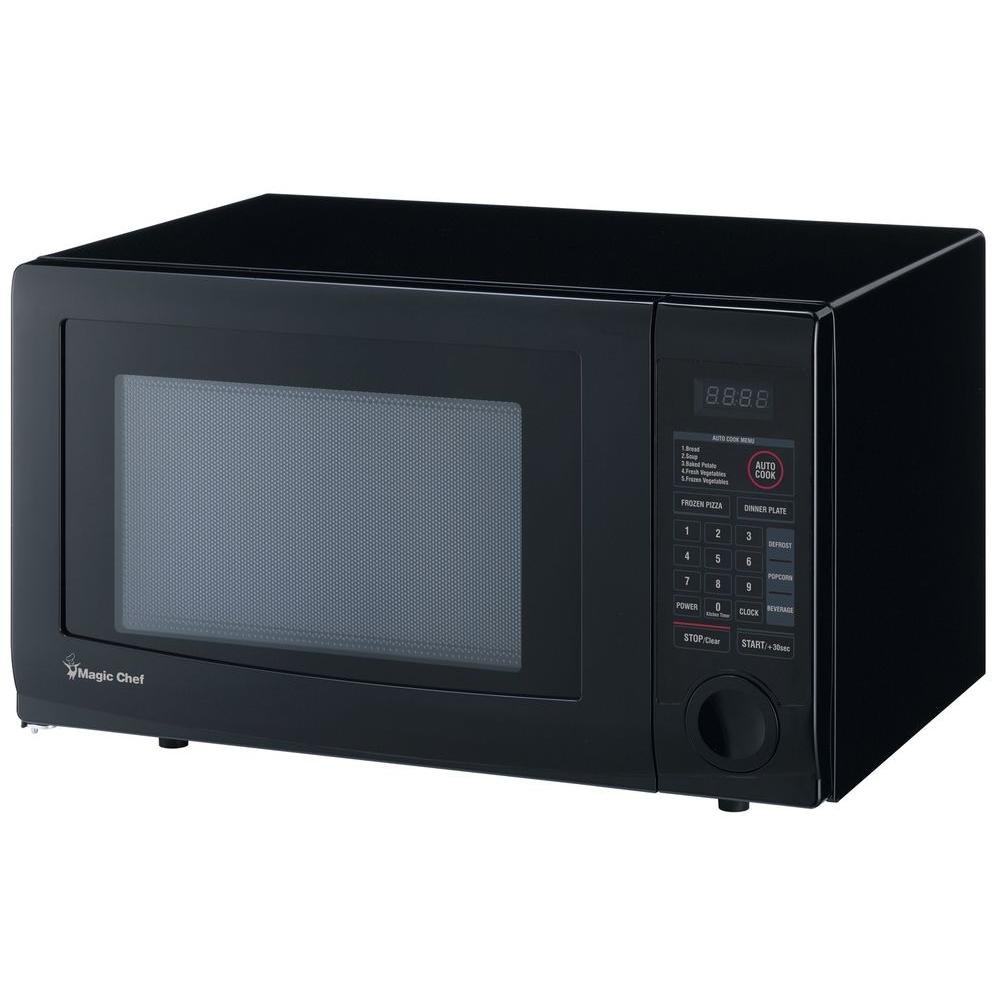 Magic Chef makes magical kitchen appliances. Most of the Magic Chef appliances deliver good performance and they are of good quality.
You can check Magic Chef 1.1 Cu. Ft. Countertop Microwave. This is a stylish unit by Magic Chef, which will surely add a stylish touch to your modern kitchen.
This microwave oven by Magic Chef can easily be compared with popular units such as AmazonBasics Microwave, Magic Chef MCM1110ST and Farberware Classic FMO11AHTBKB.
Magic Chef 1.1 Cu. Ft. Countertop Microwave features a huge interior of 1.1 cu. ft. capacity. The huge interior can easily hold a variety of dishes in different sizes. Further, this microwave oven offers 1000 watts of cooking power so it can provide efficient cooking results.
Also, it features electronic controls so that you can easily use 10 power levels, which can be very helpful to provide excellent cooking results.
Further, Magic Chef 1.1 Cu. Ft. Countertop Microwave comes with 5 auto-cook settings that include vegetables, potato, soup etc. So it can easily take the guesswork out of cooking.
This microwave oven also comes with auto start function for the added convenience. Other advanced features are auto defrost option and time defrost for efficient defrosting of foods. It also comes with glass turntable, which rotates food for even cooking results. And it has interior light for the easy viewing.
Magic Chef 1.1 Cu. Ft. Countertop Microwave features child-safety lock that prevents unintended use for the peace of mind.
Impressively, this Magic Chef microwave oven carries one-year of warranty on parts and labor and 8 years of warranty on the magnetron.
Product dimensions are 24.9 x 16.8 x 14.3 inches and the weight is 31.3 pounds. Read more…
[home]
Visited 1 times, 1 visit(s) today