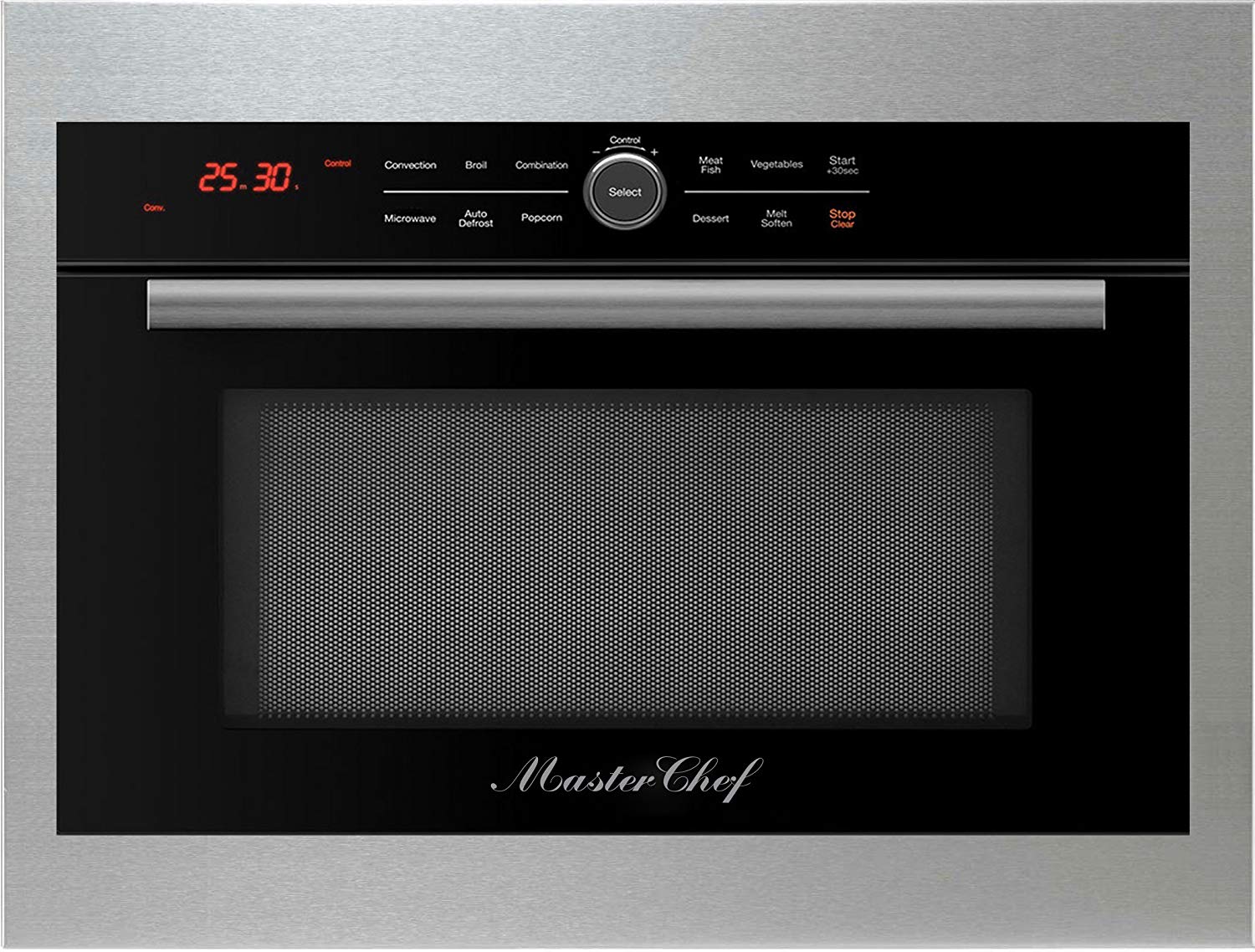 This Master Chef Convection microwave has all the cooking methods in just one unit. Yes. This is a 5-in-1 convection microwave oven that comes with the drop down door for all your cooking convenience. The unit has cooking functions such as brown, roast, bake, grill and microwave.
Master Chef 5-in-1 built-in convection microwave is the only oven in the World that offers all of these features and benefits.
It delivers high speed cooking result without any doubts. It cooks in half the normal cooking time as a regular gas or electric oven.
It comes with convection mode for great baking for cookies, muffins, brownies, biscuits and cakes etc.
The 5-in-1 microwave oven from Master Chef comes with Grill and Broil feature. You can use this option for fish, pork chops, steak, hamburgers, hot dogs and many others.
The microwave gives 1000 watts of power which includes 1-touch quick start.
This Master Chef microwave oven comes in a commercial design with no turntable required. It has great stainless steel drop down door.
The 5-in-1 convection microwave oven is also good for toasting. You can easily toast your favorite bagels, sliced breads, English Muffins and more.
It delivers 1000 watts of microwave power that includes one-touch quick start.
Impressively, the Master Chef microwave oven comes with a commercial design with no turntable required. So you will have more countertop space, has convenient stainless steel drop down door and lighted digital controls for easy set and easy red. Read more…