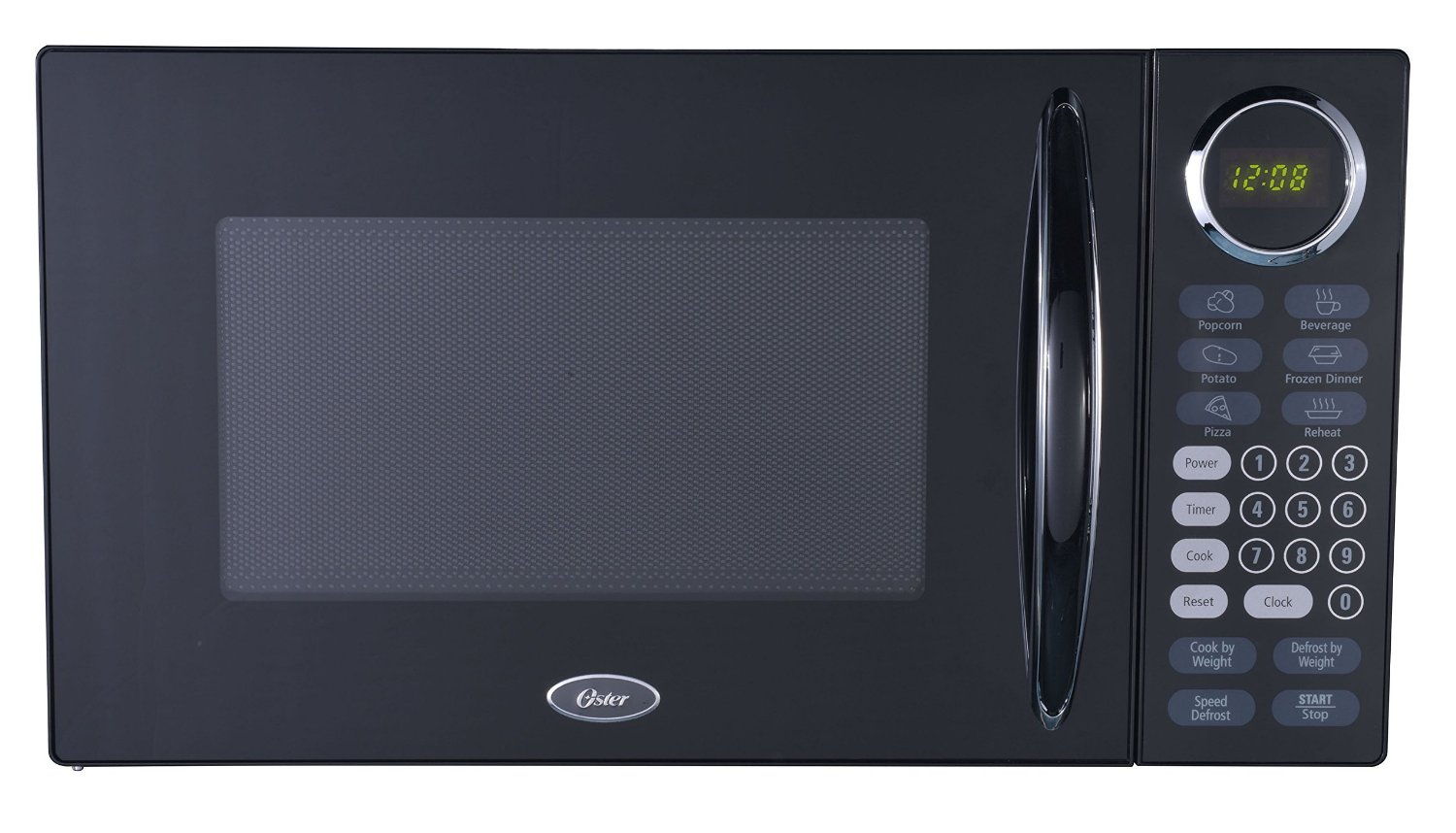 Oster OGB8902 microwave oven has 900-watt of power, ten adjustable power levels. It features 6 automatic cooking functions, Minute Plus function, express cooking and weight defrost functions.
Oster OGB8902-B 0.9-Cubic Foot Microwave Oven comes with smart touch menu with 6 smart touch buttons so that you can cook your food without using cook times and power levels. Of course, this Oster microwave oven comes with adjustable power levels. It has 10 power settings so you have great cooking versatility to cook anything such as frozen pizza to a frozen dinner.
The Oster microwave oven comes with defrost options allowing you defrost by weight according to the amount of food you need or you can use the speed defrost feature as well.
Some comparable microwaves are Toshiba EM131A5C-BS, WestingHouse WCM990B and Farberware Classic FMO09AHTBKC 900 watts microwave oven.
With the help of this Oster microwave oven, the cooking will be very easy as it comes with 6 convenient 1-touch cook settings and 10 adjustable power levels. It also comes with removable glass turntable for the easy cleaning. Other advanced features are child safety lock, minute plus and express cooking options.
It comes with detachable glass turntable (10.5-inch diameter) that provides more convenience. Oster OGB8902 weighs just 31.8 pounds and measures 21.5 x 16.9 x 13.3 inches. It comes with a convenient door, when you open it the light stays on. Read more…
[home]
Visited 2 times, 1 visit(s) today