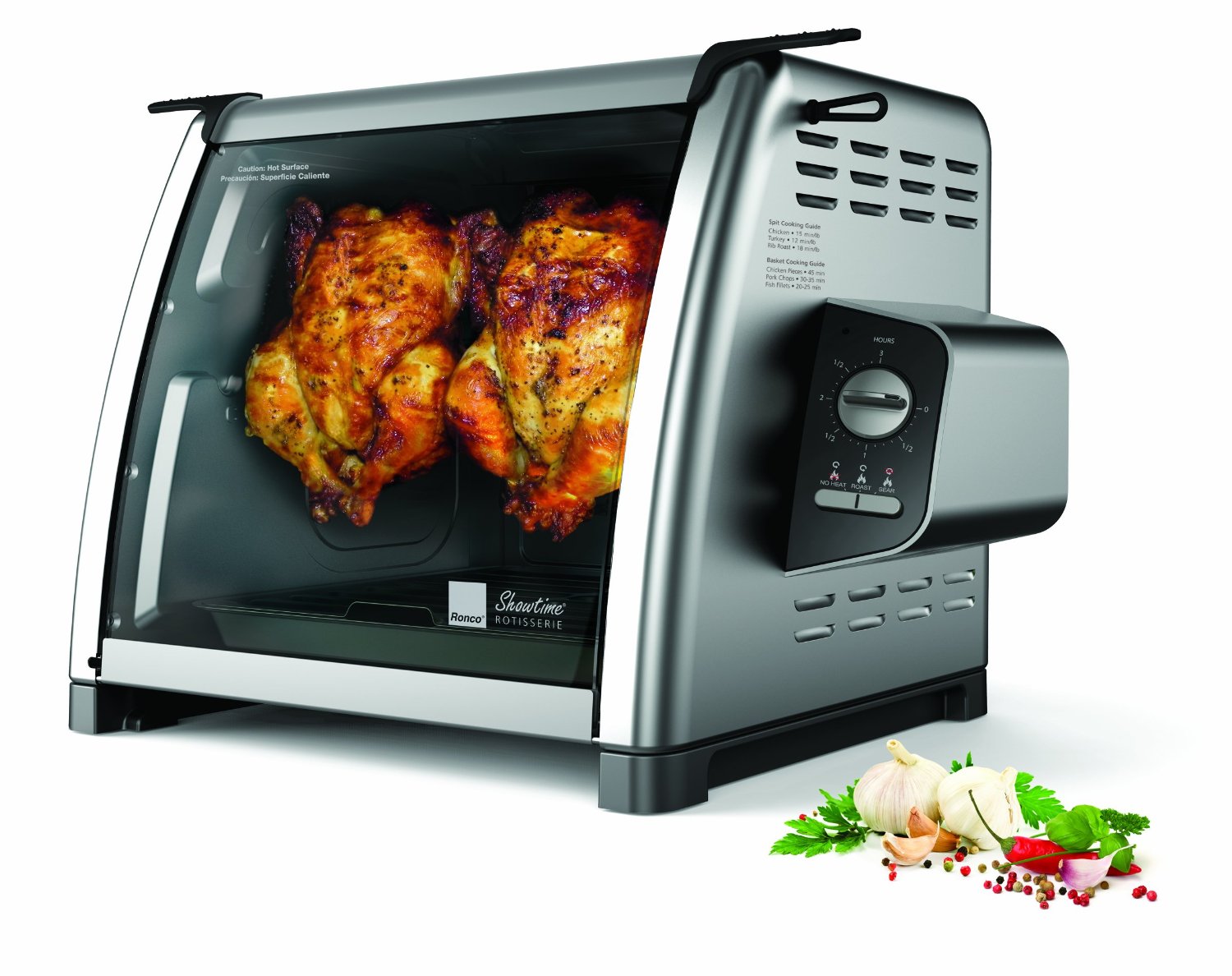 If you usually enjoy chicken then you can check this Ronco ST5500SSGEN Series Stainless Steel Rotisserie Oven that is ideal for cooking chicken, turkey and other related meals.
It delivers accurate rotation speed that is very useful for self-basting and it can efficiently circulate heat to drip away the extra grease and fat. Since it features a glass door so you can easily view the cooking process and make it handy for your customize cooking requirements.
It also comes with a multi-purpose basket, rotisserie, and spit, carving platform, removable drip tray, food ties and the oven gloves for all your convenience.
Ronco ST5500SSGEN lets you create your own tasty chicken in your own home, it has great non-stick interior for cooking turkey or chicken as per your preferences. It also comes with sear setting (no heat) that is very useful to keep the meat spinning while cooking down to keep it juicy. Read more…
[home]
Visited 1 times, 1 visit(s) today