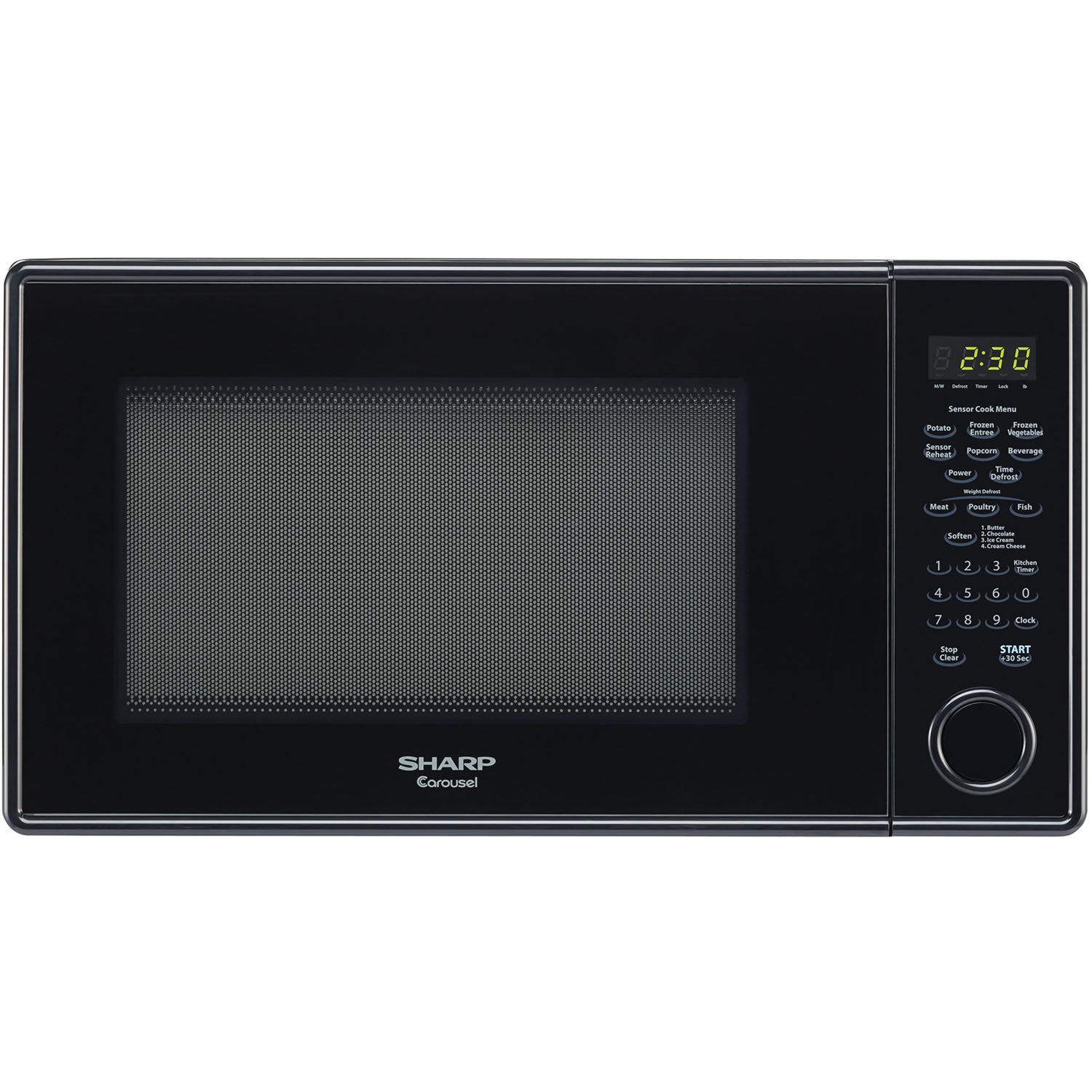 Sharp R459YK Carousel Countertop Microwave Oven is a great way to cook fast.
Since it comes with 1.3 cu. ft. interior space so it is a roomy microwave unit with sensor cook capabilities. With the help of sensor cooking, you can easily cook potato, frozen entrée and frozen vegetables. Along with automatic options for defrosting, reheating, popcorn, beverages, it has also four soften options, an add 30-second key and an advanced kitchen timer.
Sharp R459YK carousel countertop microwave oven is a feature-rich unit that delivers good cooking result. Since it has 1000 watts of cooking power so the food will be cooked evenly and quickly.
If you want fast, easy and worry-free cooking then Sharp R459YK can be the best microwave oven for you. This microwave looks very beautiful in the black color, will surely advance the look of your kitchen interior.
Apart from a large cavity size, it comes with sensor cook options that include frozen entrée, potato and frozen vegetable. It also comes with automatic settings for beverage, popcorn, reheating and defrosting.
Sharp R459YK carousel microwave oven comes with 4 soften options, add 30 seconds button and a convenient kitchen timer.
The product dimensions are 16.5 x 22.2 x 12.5 inches and the weight is 34.2 pounds.
Apart from all these settings and capabilities of Sharp R459YK, it also comes with 12.75" carousel turntable system that is very helpful for cooking foods evenly. Sharp R459YK Carousel Countertop Microwave Oven comes with a child safety lock to prevent unauthorized users to use this microwave oven. Read more…
---
[home]
Visited 1 times, 1 visit(s) today