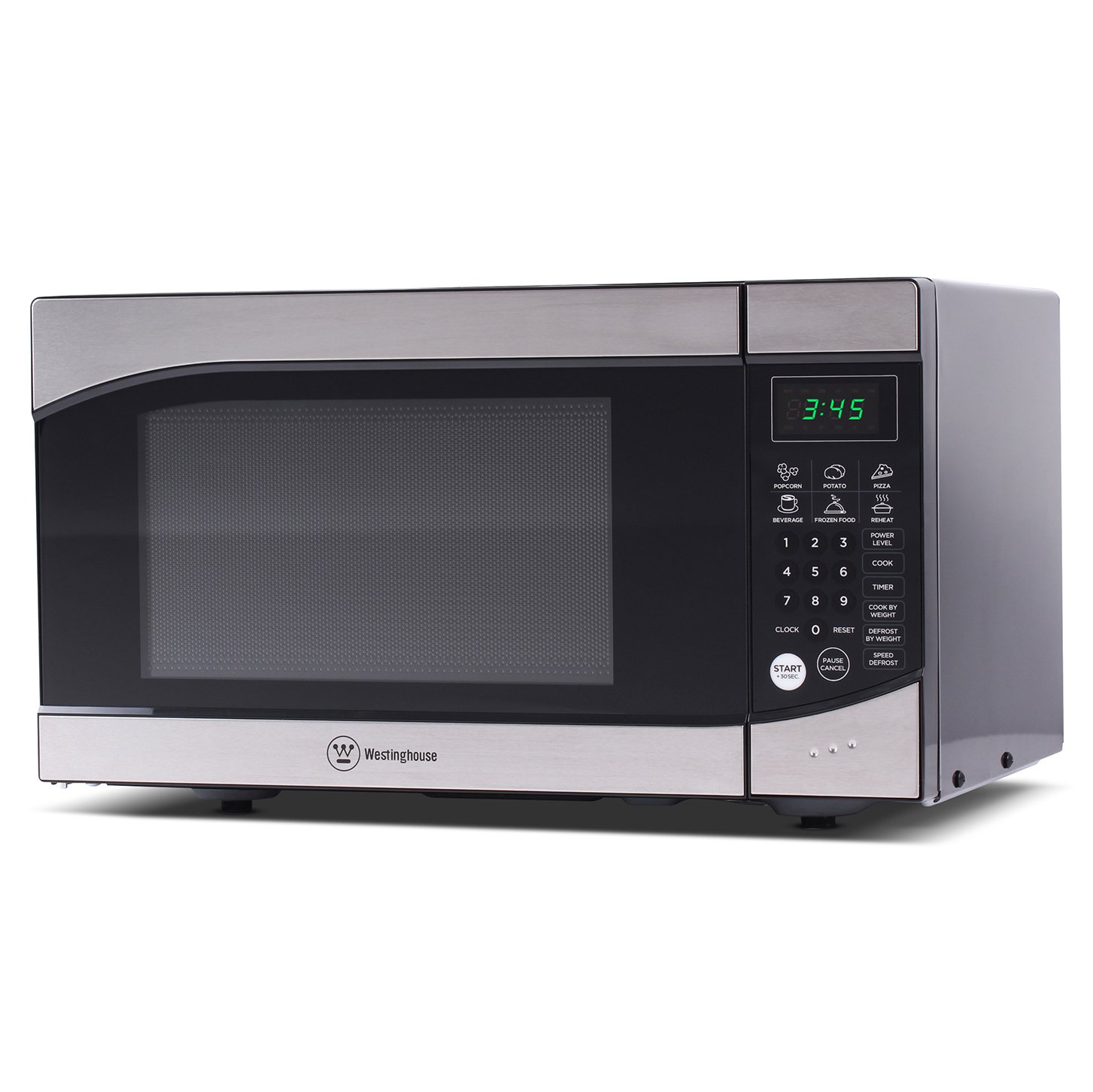 Westinghouse WM009 is very popular and highly sold countertop microwave oven. It has simple auto weight and speed defrost so that you will feel like a professional chef in the kitchen.
If you are looking for a convenient countertop microwave oven then Westinghouse WM009 can be the best unit. It can easily prepare snacks and heat up leftovers etc.
Further, it comes with ten cooking settings that will surely give you impressive flexibility letting you eat tasty and high quality meals whenever you want.
Westinghouse WM009 comes in a strong construction with stainless steel front display in a black exterior.
Also, the 900 watts microwave oven comes with 6 x menu buttons such as potato, popcorn, beverage, pizza, frozen food and reheat.
Westinghouse WM009 measures 12 inches wide, 14.38 inches deep and 11 inches high. Since it comes with 0.9 cu. ft. capacity so it can easily hold cookware of up to 10.5 inches.
Further, it delivers great precision because it comes with ten power levels and the ability to choose accurate cook time with the keypad controls that means less burning and scorching. Read more…