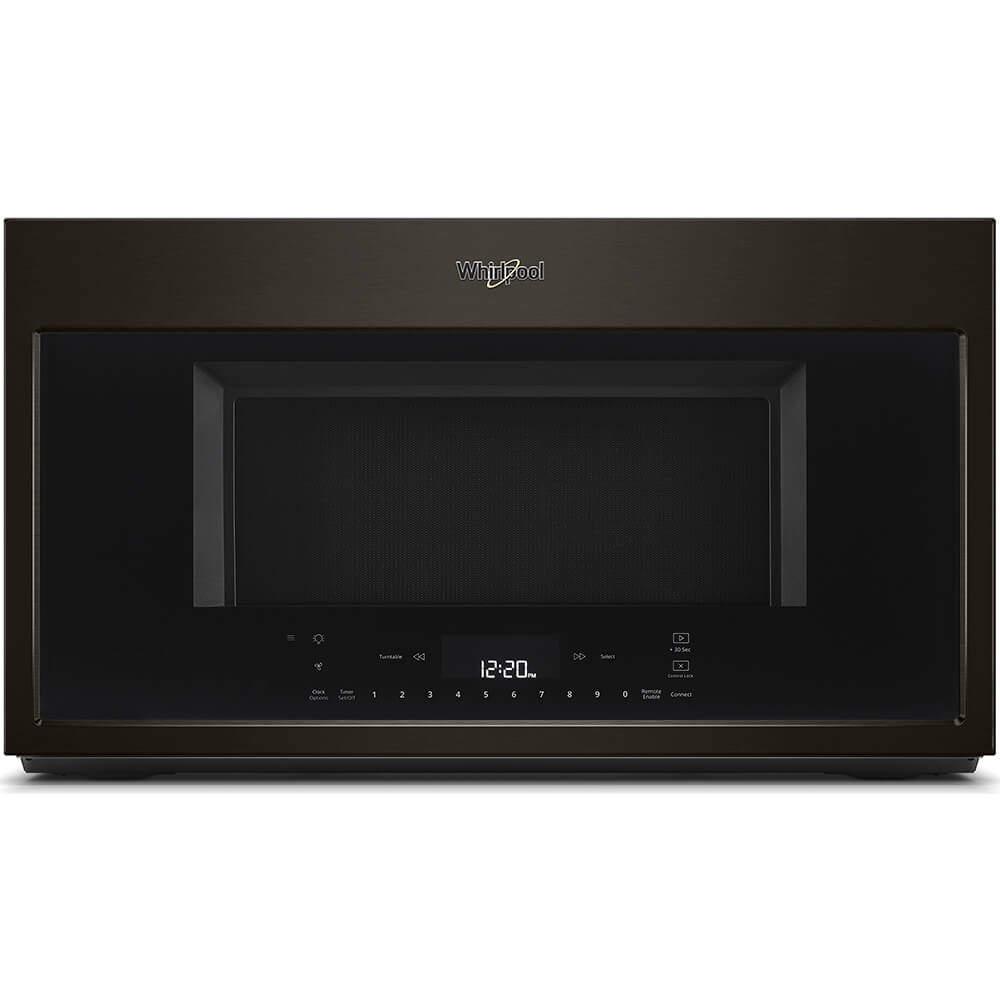 Whirlpool is a big name in the home and kitchen appliance world. If you are looking to buy a good quality Whirlpool microwave oven, please check Whirlpool 30-inch over-the-range convection microwave oven.
It has fingerprint resistant black stainless finish that looks very impressive, and will surely advance the look of your kitchen.
This Whirlpool microwave oven is not a small unit rather it is a large unit that can prepare meals for a large-size family or a group of families.
It has specious 1.9 cu. ft. interior and it delivers 1100-watt of cooking power. The 1100-watt cooking power is really very impressive cooking power to cook food evenly and quickly.
Further, this Whirlpool convection microwave oven is based on 4-speed 400 CFM Venting System for the ease of cooking.
Most importantly, it has voice control feature, which can be voice-controlled with google Home and Amazon Alexa.
In case, you are looking for more comparable convection microwave ovens, please check Panasonic Microwave Oven NN-SN686S, Toshiba EC042A5C-SS. Read more…