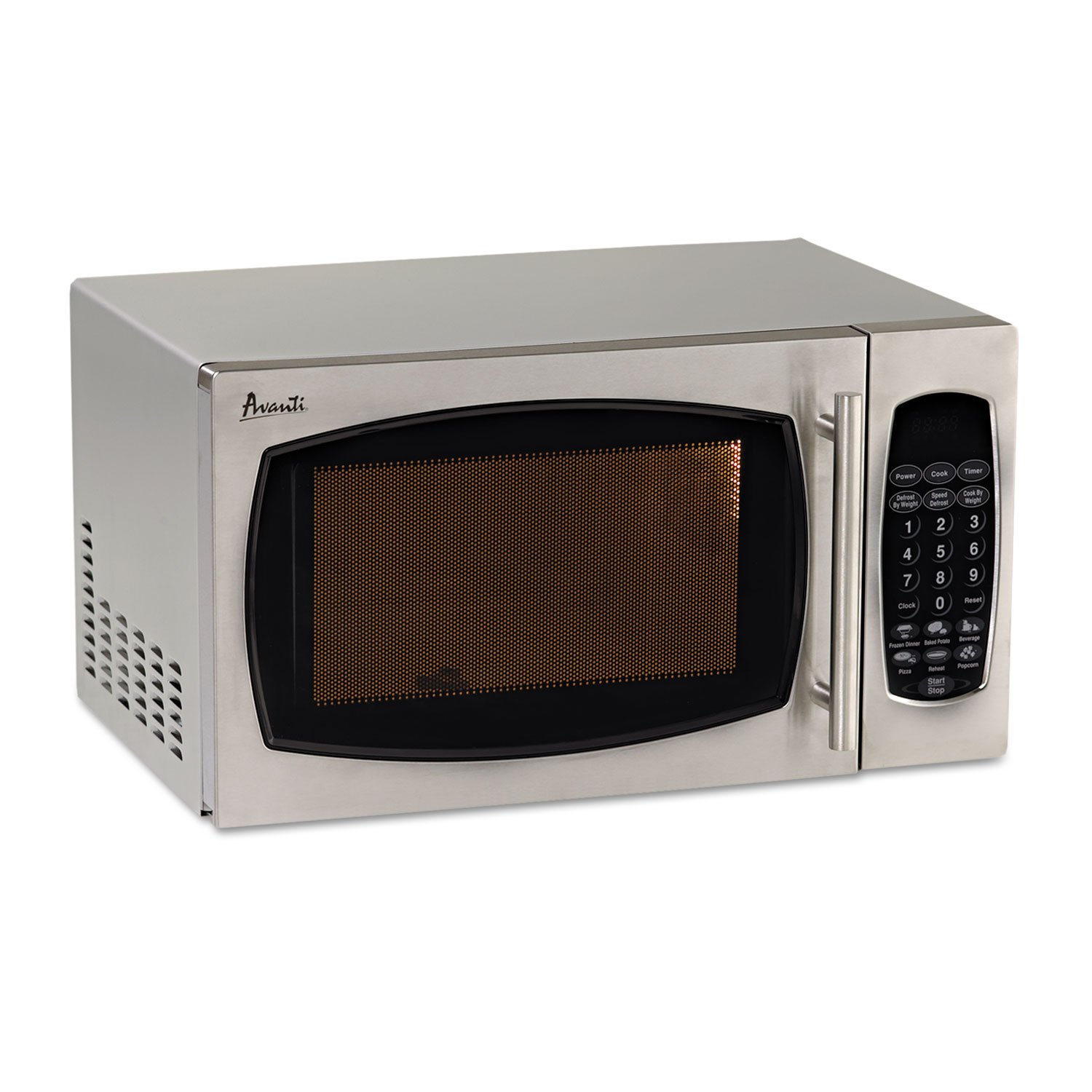 If you are looking to buy a stylish microwave oven for your large-size family, please check Avanti MO9003SST as well. This microwave oven features 0.9 cubic foot interior, which is perfect to prepare meals for a large-size family.
Stainless steel material has been used to make this microwave oven, which makes it look stylish and durable. Stainless steel material is also good for cleaning.
This Avanti brand microwave oven has a sleek design with electronic control panel, one-touch cooking programs, speed defrost, cook/defrost by weight, digital cooking timer and 900-watt of cooking power.
Since Avanti MO9003SST microwave oven offers 900-watt of cooking power so the food will be evenly cooked without taking much time.
The overall product dimensions are 21 x 17 x 13 inches and the weight is 34 pounds.
Some comparable microwave ovens can be Panasonic Microwave Oven NN-SD372S, COSTWAY Retro Countertop Microwave Oven and Daewoo KOR-7LREW Retro Countertop Microwave Oven. Read more…
[home]
Visited 2 times, 1 visit(s) today