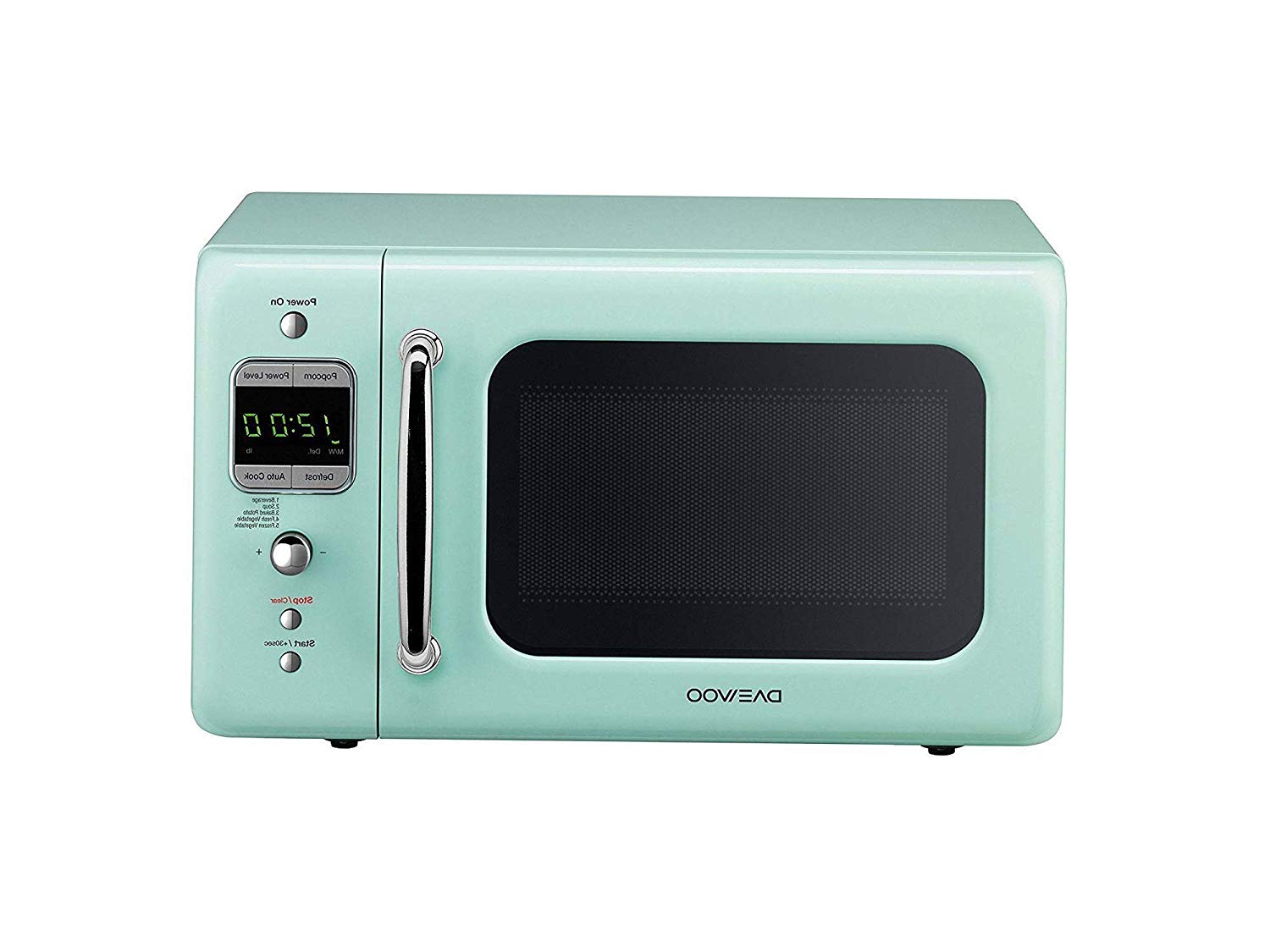 Home Decor Daewoo KOR-7LREM Retro Countertop Microwave Oven 0.7 Cu. Ft, 700W | Mint Green
Daewoo has also a wide range of microwave oven. Most of the Daewoo microwave ovens have gotten unique design, which will surely entice you. In case, you want to buy a Daewoo microwave oven for preparing meals for medium size family, please check Home Decor Daewoo KOR-7LREM countertop microwave oven.
Home Decor Daewoo KOR-7LREM microwave oven has gotten retro design, which looks very impressive. On the other hand, this microwave by Daewoo is very powerful because it offers 700 watts of cooking power to cook foods evenly and rapidly.
On the other hand, 0.7 cu. ft. capacity of this microwave oven is good for holding meals of a medium size family.
It has 4 x auto cook menu, two-way defrost function, zero-standby function and 5 microwave power levels with 700-watt of cooking power.
This Daewoo microwave has stylish retro design from 50's and so it carries a unique design. Most importantly, Daewoo offers the latest technology in its products with a clever classic design.
Important features are:
Concave reflex system
5 variable power levels
700-watt of cooking power
Two-way defrost
Zero standby function
4 x auto cook menu
36 inches electrical cord length
[home]
Visited 1 times, 1 visit(s) today