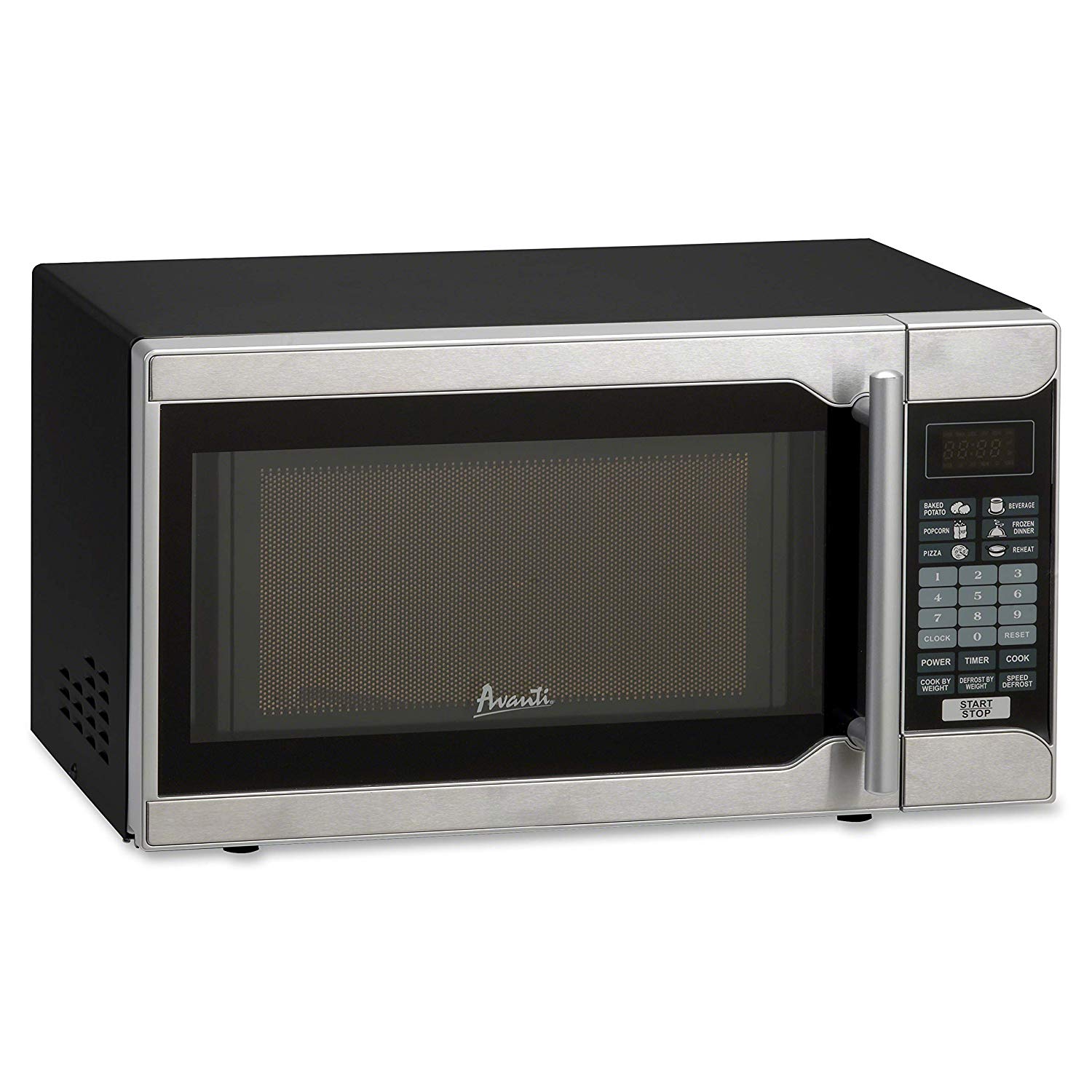 Avanti MO7103SST has gotten good popularity on many shopping websites because it delivers the best cooking performance.
Moreover, Avanti is the trusted brand that makes only quality products at reasonable prices. If you are looking to buy good quality microwave oven from the Avanti manufacturer, please research more of Avanti MO7103SST microwave oven.
This is a performance oriented microwave oven that comes with many advanced features. These advanced features are an electronic control panel, 9 power levels and 6 x 1-touch cooking programs. Using these advanced features, you will experience seamless cooking at home.
Also, please makes sure that this microwave oven is made in China but It is made with care and good quality materials. So there shouldn't be any doubts to the performance of this unit.
Avanti MO7103SST microwave oven is very popular for delivering quick cooking and great cooking convenience.
It is made in a sleek design that has a black-color exterior with a stainless steel door. The microwave oven comes with good cooking output power of 700 watts, which is really impressive for cooking foods fast and evenly.
Avanti MO7103SST countertop microwave oven comes with many handy features including one-touch programs for perfect pizza, popcorn, frozen dinners and many others.
It also comes with speed defrost option letting you get dinner on the table faster than others. You can also use cook/defrost by weight options that will surely make precision cooking without wasting any time.
The dimensions are 17.75 inches wide, 14.25 inches deep and 10.25 inches high. This is a 700-watt microwave oven that comes with advanced electronic control panel, one-touch cooking programs. It comes with great options to cook or defrost by weight.
Further, Avanti MO7103SST comes with black exterior and stainless steel door that will surely complement your existing kitchen décor. Read more…