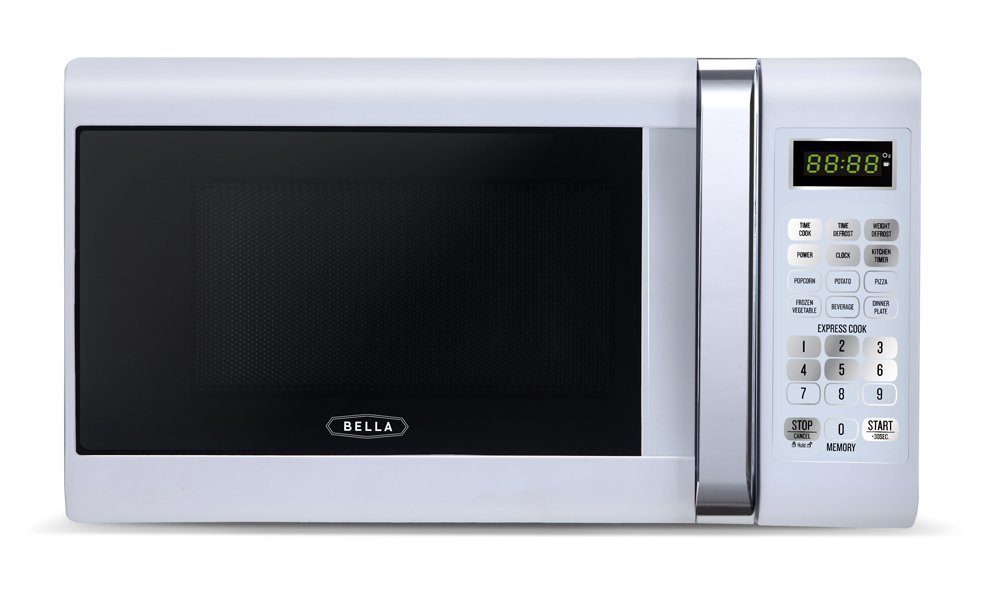 Bella 700-Watt Compact Microwave Oven features one-six minutes quick start option with 30 seconds reheat option. This Bella microwave oven comes with custom control that includes multi-stage cooking and ten power levels that are great for even heating to maintain flavor and texture.
Further, since it comes with six preset menus and weight/time defrost features so you don't have to implement your guess work.
Of course, Bella 700-Watt Compact Microwave Oven delivers wonderful cooking results without any doubts. This is a high grade microwave oven from the Bella brand that delivers the best performance to suite your cooking requirements.
This 700 watts Bella microwave oven is made in compact size that has a small footprint to easily place wherever you want. Bella BMO07APTWHA features a removable ten-inch turntable that is good for even heating of most dinner plates. Read more…
---