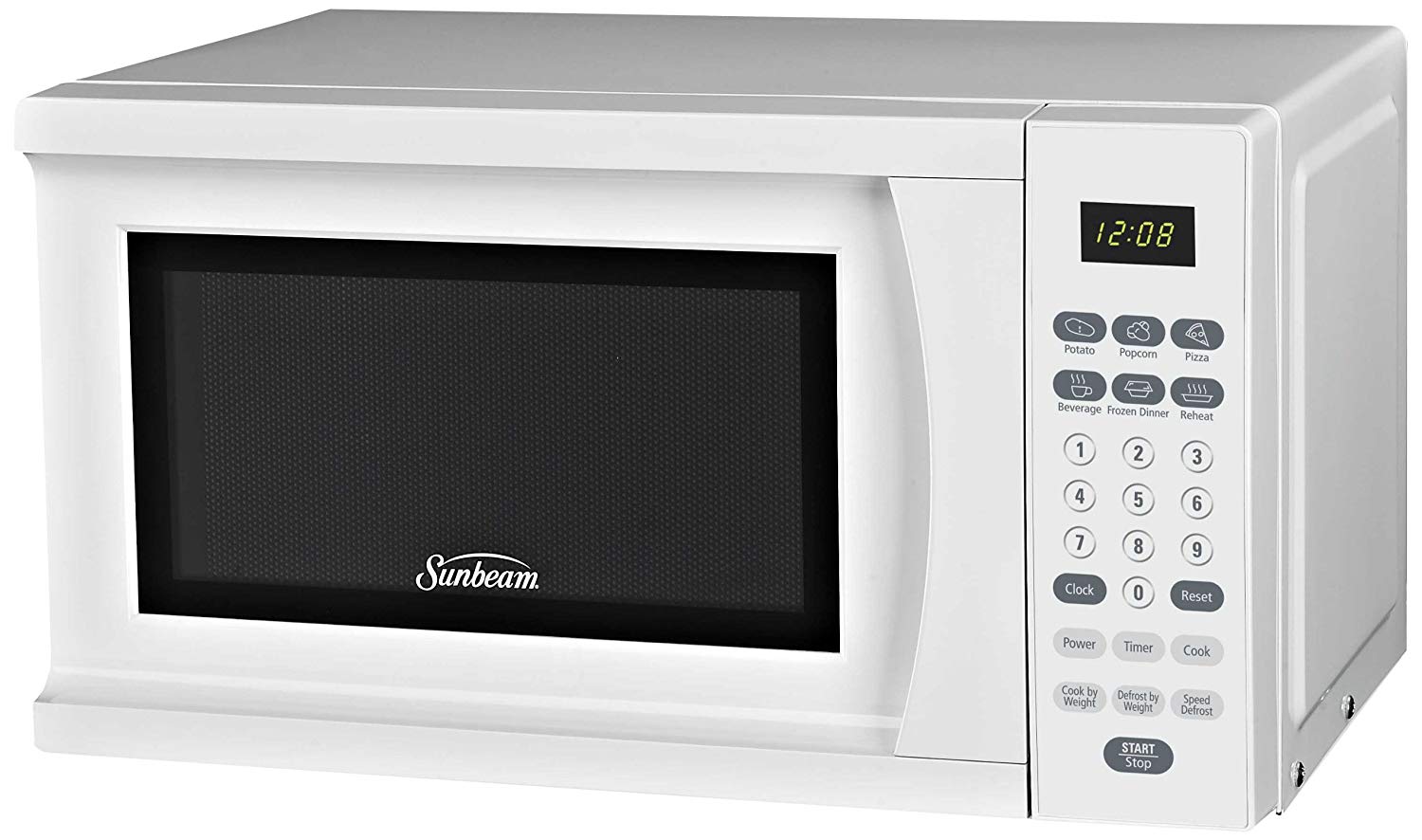 Sunbeam is also a popular brand name for many kitchen and home appliances. If you are looking to buy a good quality microwave oven from Sunbeam, please check Sunbeam SGS90701W as well.
It comes with 700 watts of cooking power with 10 adjustable power levels for the easy cooking at home. It has 6 auto cooking options, which are one-touch options.
In the advanced features, you can find express cooking and weight defrost features, which are very good for the efficient cooking at home.
Since Sunbeam SGS90701W comes with 10 adjustable power levels so the meals are prepared with ease without any doubts. You can also choose the express cooking or weight defrost for the faster preparation.
It also comes with an LED display with digital timer and clock giving you easy view of foods being prepared inside the microwave oven. For the peace of mind, it comes with a child-safety lock-out feature so that you can prevent the unsupervised access to the microwave oven.
The product dimensions are 19.5 x 15 x 11.5 inches and the weight is 24.6 pounds. Read more…