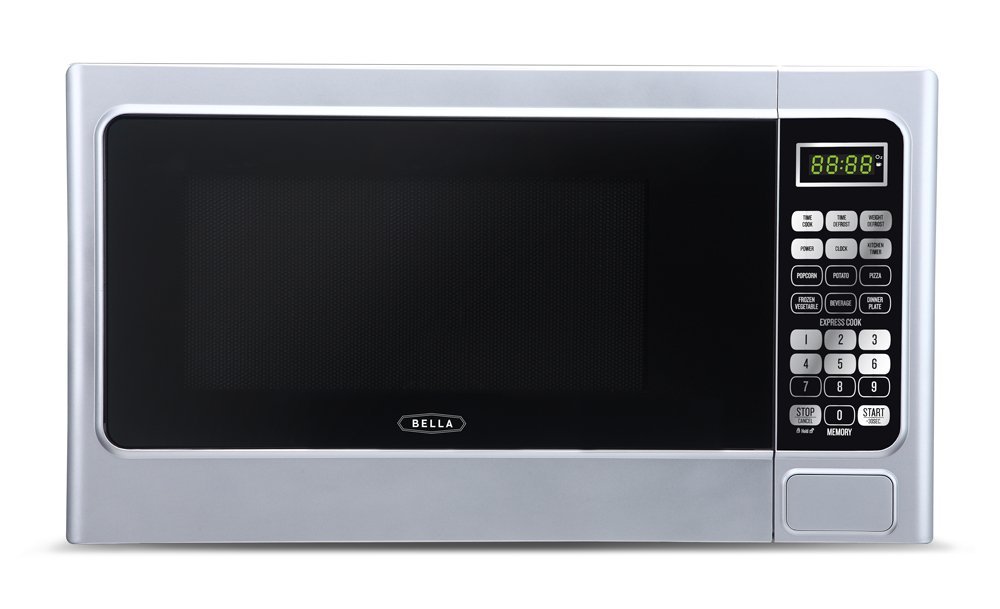 Bella may not be as popular as Samsung, Panasonic or Whirlpool but it makes solid microwave ovens at affordable prices.
In case, you want to buy a medium-size microwave oven, please check Bella BMO11ABTPLB as well. This Bell microwave oven offers 1000-watt of cooking power to cook foods evenly and rapidly.
This is a good family-size countertop unit with 1000-watt of cooking power and 10-power levels. It also comes with digital control with LED clock and kitchen timer.
Other advanced features, the Bella microwave oven offers are 1-6 minute express cook, +30 second, 6 x 1-touch cooking functions, defrost by time or weight, multi-stage cooking and memory function.
Since it comes with the memory function so it lets you save the custom controls for all your cooking convenience. It also comes with a 12.4-inch removable glass turntable that ensures even cooking.
In case, you are looking for some comparable microwaves, please check Bella BMO11ABTBKC, Toshiba EM131A5C-BS and Panasonic Microwave Oven NN-SN651WAZ as well. Read more…