If you are looking for a high cooking power microwave oven, please check Farberware Professional FMO13AHTBKF. This 100 watts of cooking output microwave comes with 10 power settings allowing you to manage the cooking power from 1 to 10. It also provides multi-phase cooking for special meals including snacks.
The Farberware microwave oven features 12.4 inches rotatable and removable glass turntable. The turntable has keypad lock option to stop unauthorized operation.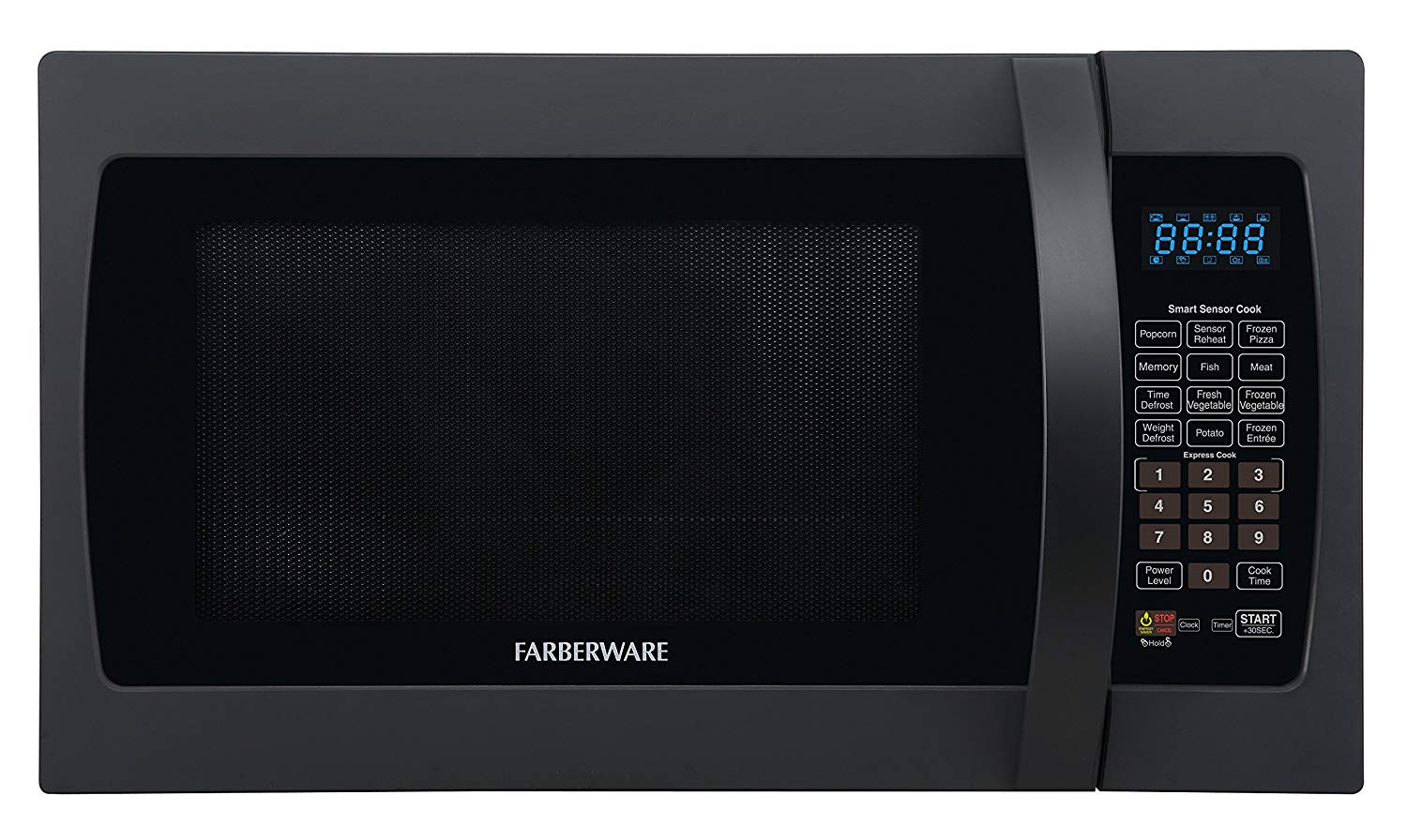 Since buying a high cooking output microwave oven requires good investment so to keep your mind cool, Farberware gives you one-year of limited warranty also.
There shouldn't be any doubts to the performance, quality and ease-of-use of this high class microwave because this unit is highly rated on many shopping websites including Amazon.com.
When it comes to advanced features, Farberware Professional FMO13AHTBKF features 1-3 minutes instant start functions, +30 second control, two auto defrost options, 9 x 1-touch cooking programs allowing you to heat up everyday items in seconds.
Further, Farberware Professional FMO13AHTBKF comes with smart sensor cooking to make preset menu items and reheats food with precision.