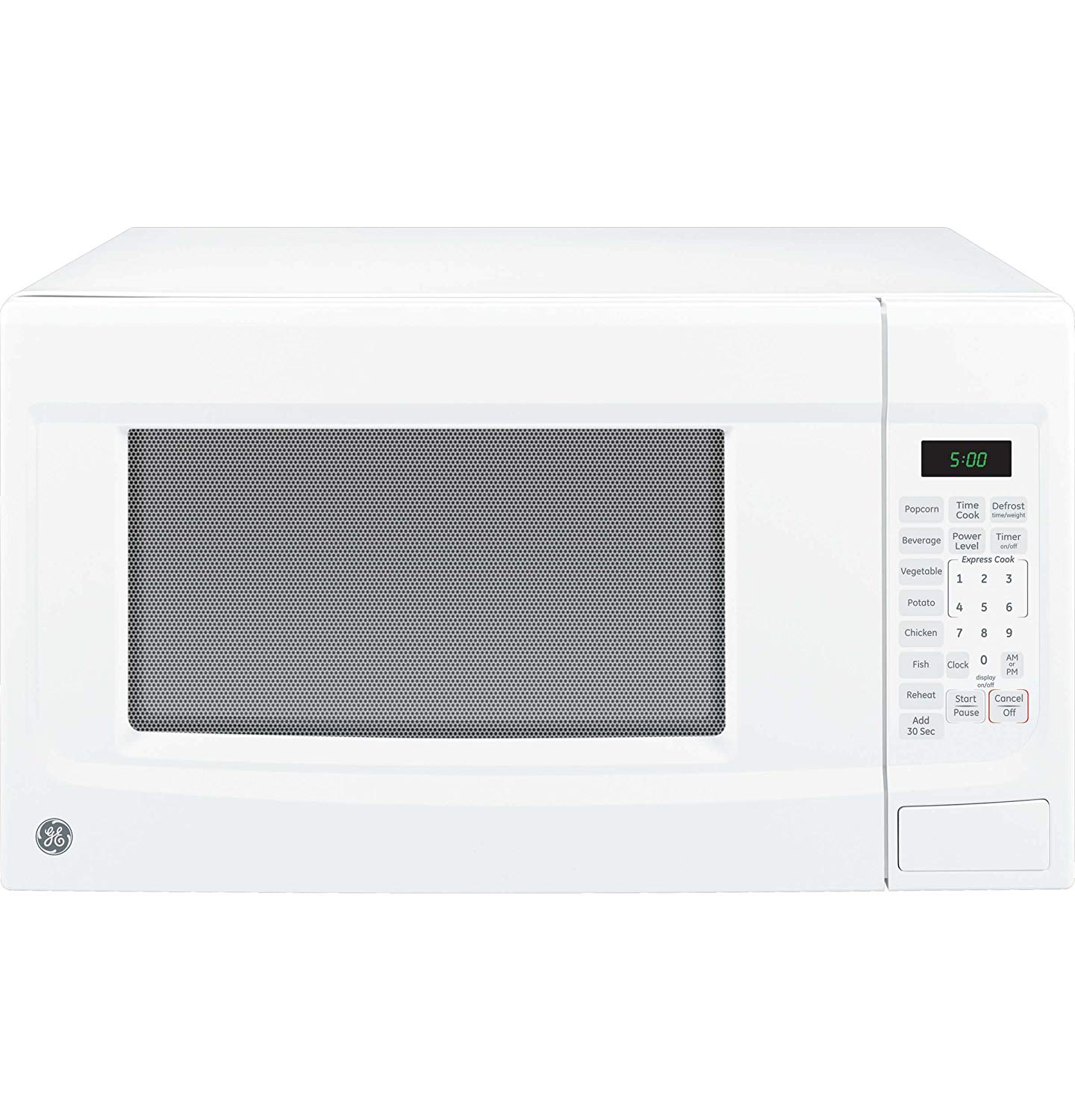 GE is a well acquainted to a wide range of people all over the world. It makes only quality home and kitchen appliances keeping affordability in mind.
If you decided to buy a good quality microwave oven, please check GE JES1460DSWW microwave oven. This GE microwave looks very impressive in the white color, and it will surely complement any modern kitchen.
Most important thing about GE microwave ovens is the implementation of up-to-date technology. Apart from the advanced technology, GE appliances are of exceptional quality. Most importantly, these GE microwaves are made keeping busy family in mind.
GE JES1460DSWW microwave oven comes with specious 1.4 cu. ft. capacity, sensor cooking controls to automatically adjust time and power for the delicious and healthy cooking outcome.
It comes with weight and time defrost feature, using this feature you will have to just enter the weight of the food and the oven will automatically sets the best defrosting time and power level or it lets you set your desired time for defrosting.
Further, GE JES1460DSWW comes with rotatable turntable that keeps rotating foods throughout the cooking cycle for even cooking results.
This microwave oven also comes with control lockout feature, using this feature, you will be able to prevent accidental activation.
Also, it comes with timer on/off feature so that you can set to countdown a specific amount of minutes to help watch the time for you. Dimensions and weight: 19.3 x 25.1 x 15 inches dimensions and 38 pounds weight! Read more…
[home]
Visited 1 times, 1 visit(s) today