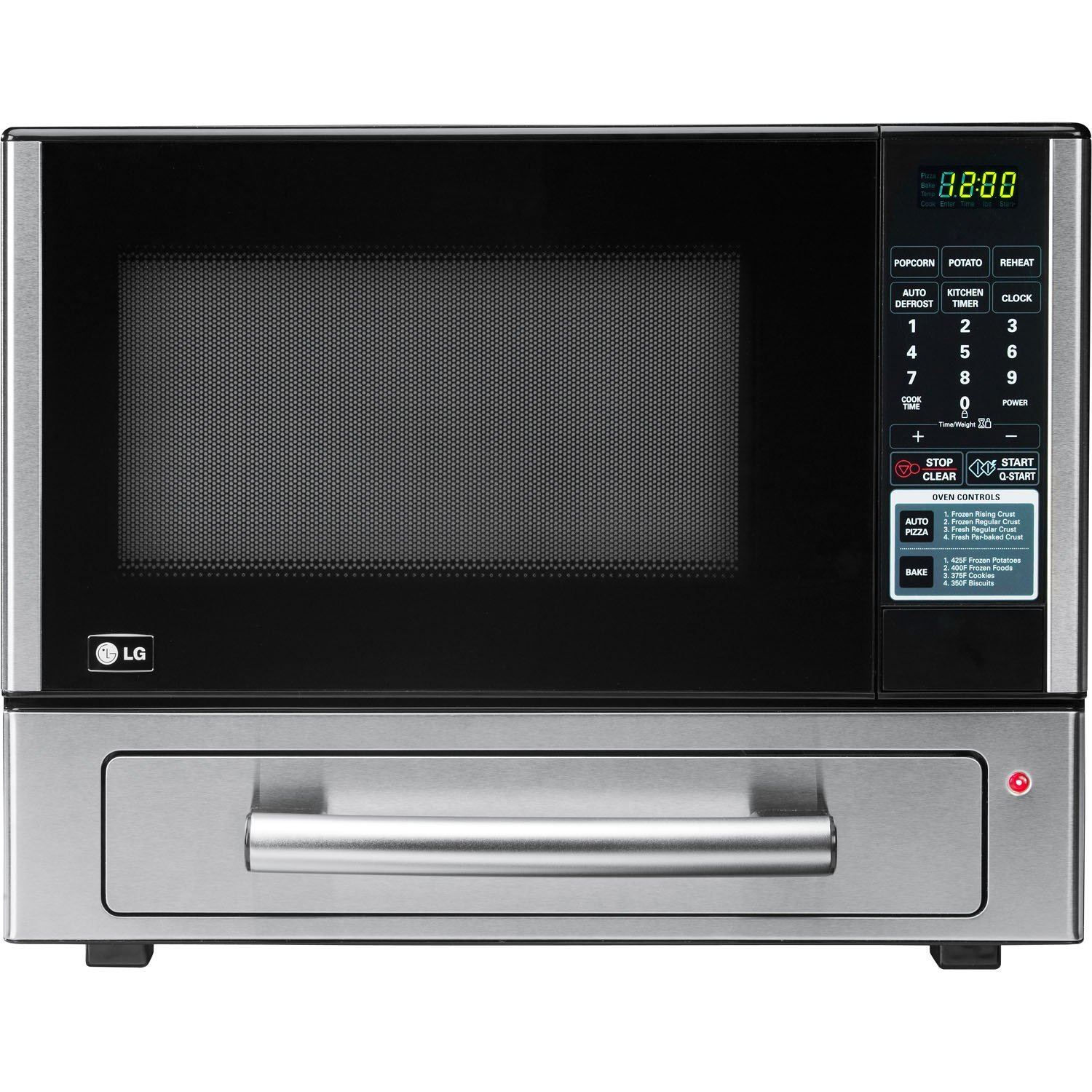 LG LCSP1110ST 1.1 Cu Ft Counter Top Combo Microwave and Baking Oven can work for two kitchen appliances in one. It comes with 1400 watt baking oven and 1000 watt microwave oven saving you the time and energy of having to heat up a large oven for a small item.
It features 10 power levels and 4 auto cook options for all your cooking convenience. LG LCSP1110ST 1.1 Cu Ft microwave oven comes with sleek design that can be a perfect appliance of your kitchen. You can use the 1400 watt waking oven for varieties of foods.
There is no need to use a large oven for small requirements such as baking small items like frozen foods, biscuits and cookies, the microwave has built-in powerful oven that is great for small cooking requirements.
It has also a pizza drawer that is great for baking pizzas in no time when you are not in the mood to cook. It has also great time setting to adjust cooking times for fresh or frozen pizzas. Non only pizzas, you can easily make sandwiches, biscuits, brownies and cookies.
LG LCSP1110ST 1.1 Cu Ft microwave also comes with child lock option so it is totally family friendly. Using this child lock feature, you are able to lock the keypad to stop the oven from being accidently started. Read more…
[home]
Visited 1 times, 1 visit(s) today