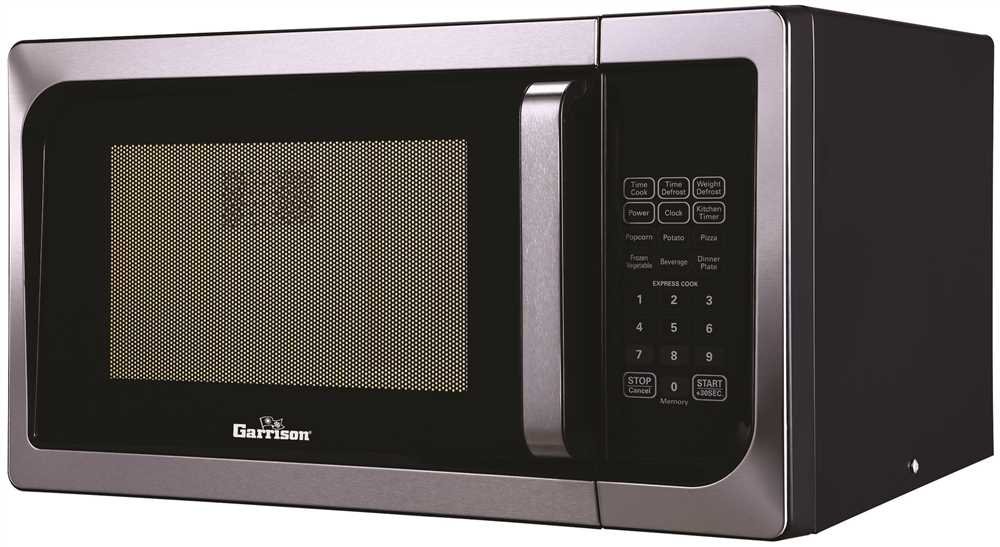 Garrison may not be as popular as Panasonic, LG or Samsung on the market of kitchen appliances but it makes solid kitchen appliances. You can check GARRISON MICROWAVES 2493140, which is an impressive countertop microwave oven. It has stainless steel exterior, which is good for durability, cleaning and look.
Most of the Garrison microwave ovens are very easy to use and they are durable also. However, these microwaves are made from China.
When it comes to the capacity of this Garrison microwave then it has specious 0.9 cubic foot interior capacity. Such huge interior is good for preparing meals for a large family. Most importantly, GARRISON MICROWAVES 2493140 is a UL listed product.
Further, the Garrison microwave oven delivers 900-watt of cooking output with 10 power levels. And it has various advanced features, which will surely deliver flexible cooking experience.
It comes with simple one-touch cooking for 6 popular items such as beverage, potato, pizza, popcorn, frozen vegetable and dinner plate.
Other important features are memory function, weight/time defrost, 1-6 minutes express cook and add +30-second and a child lockout feature also. Read more…