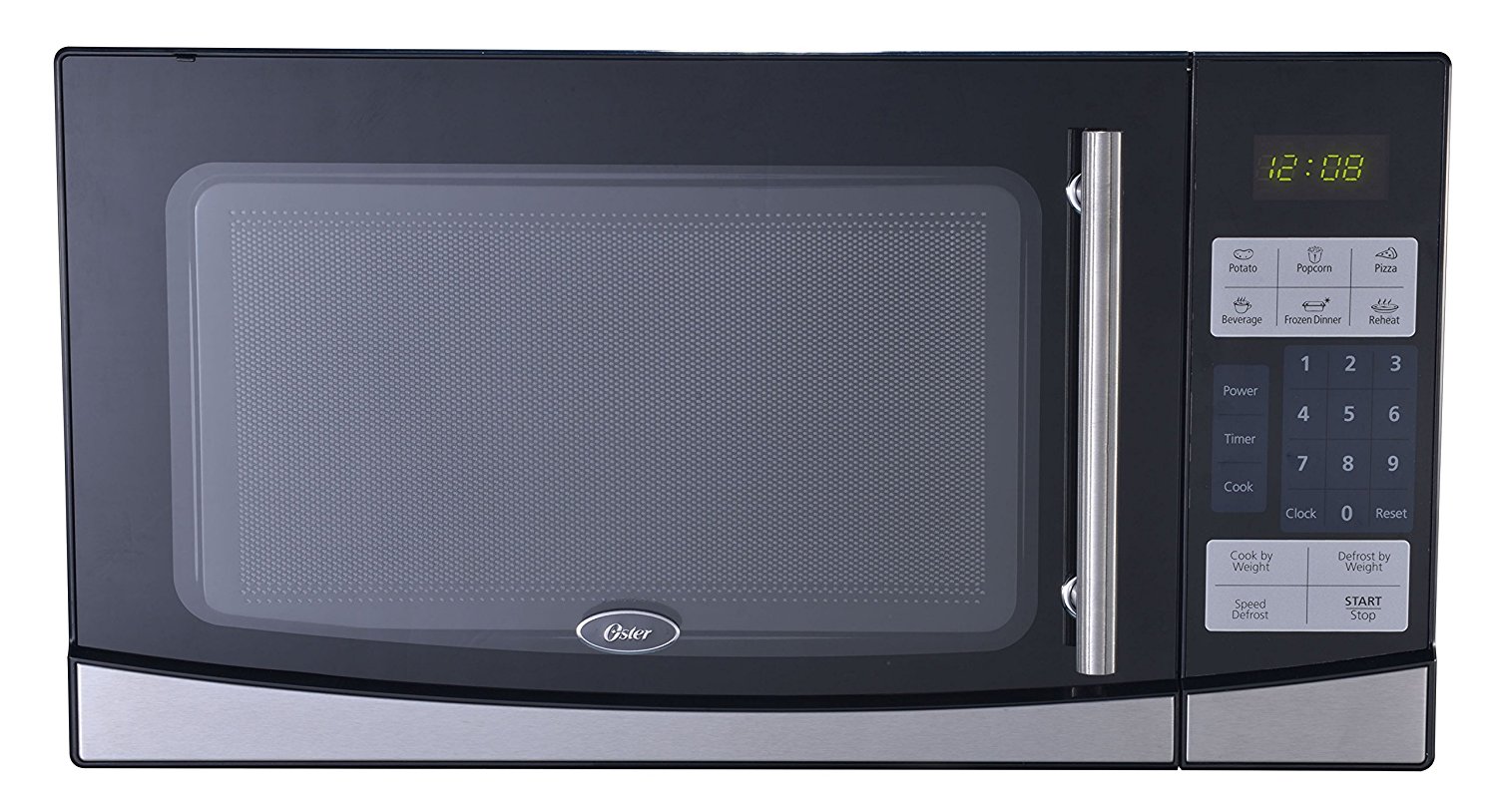 Oster OGB61102 microwave oven comes with impressive cooking capabilities for all your easy cooking requirements. It has 1000-watt of cooking power, 10 adjustable power levels, 6 auto cooking, one-touch menu, express cooking and weight defrost, digital timer, digital clock, LED display and removable glass turntable.
Since it comes with 1.1 cu. ft. cooking capacity, so this Oster microwave oven is the perfect choice for reheating and every-day cooking requirements.
Oster OGB61102 is made in the right size that can conveniently fit your counter without taking up too much space. The glass turntable measures 12.8 inches, which is good to provide a level cooking surface to cook food evenly and to maximize usable capacity.
Further, it is equipped with a polished stainless steel exterior that adds style to your kitchen décor. On the other hand, the 1000W cooking power is perfect for fast reheating and cooking. Further, it supports multi-stage cooking allowing you to program more than one stage of cooking and their cook times as well. Read more…
Visited 1 times, 1 visit(s) today