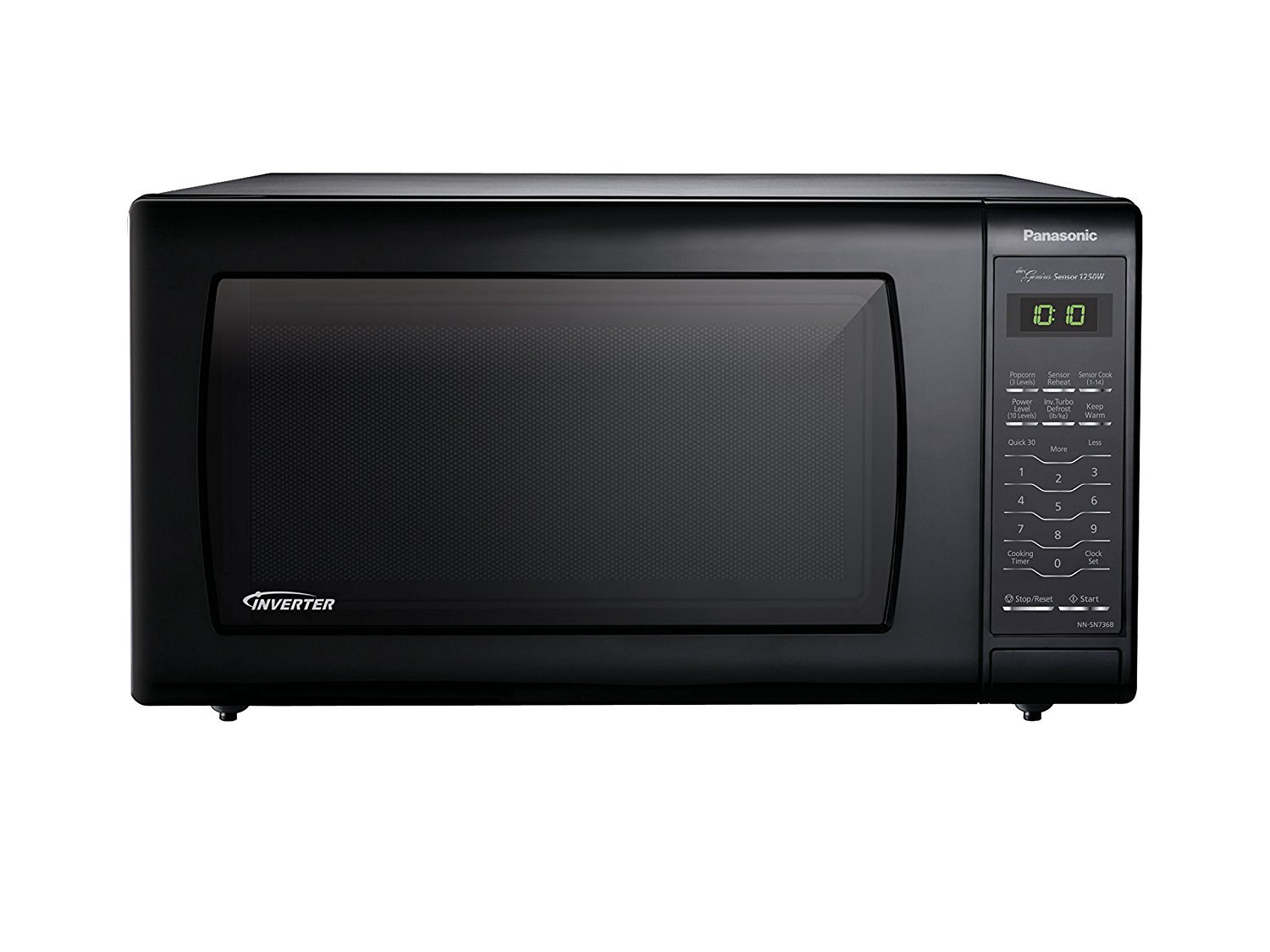 This Panasonic microwave oven lets you enjoy efficient and even cooking with the new inverter technology. Because it comes with 1250-watt of high power, which will surely help in efficient cooking.
Foods cooked with the help of this Panasonic microwave, are evenly and rapidly cooked without any doubts.
This Panasonic microwave oven is smaller and lighter than other conventional microwaves. It just weighs 32 pounds with a compact exterior that measures 21-7/8 inches length, 19-7/16 inches width and 12-inches height. It comes with 15-inch turntable.
When it comes to the interior capacity, it features 1.6 cu. ft. interior, which is really a huge interior. You can easily prepare meals for a large size family, a group of families, gathering etc.
In the advanced features, you can find 14 auto cook functions, which are dedicated for all your preferred foods and 10 power levels.
The interior of this Panasonic microwave oven is very easy to clean; enables shorter clean up time after food preparation. It also comes with free pot holders. Read more…
[home]
Visited 1 times, 1 visit(s) today