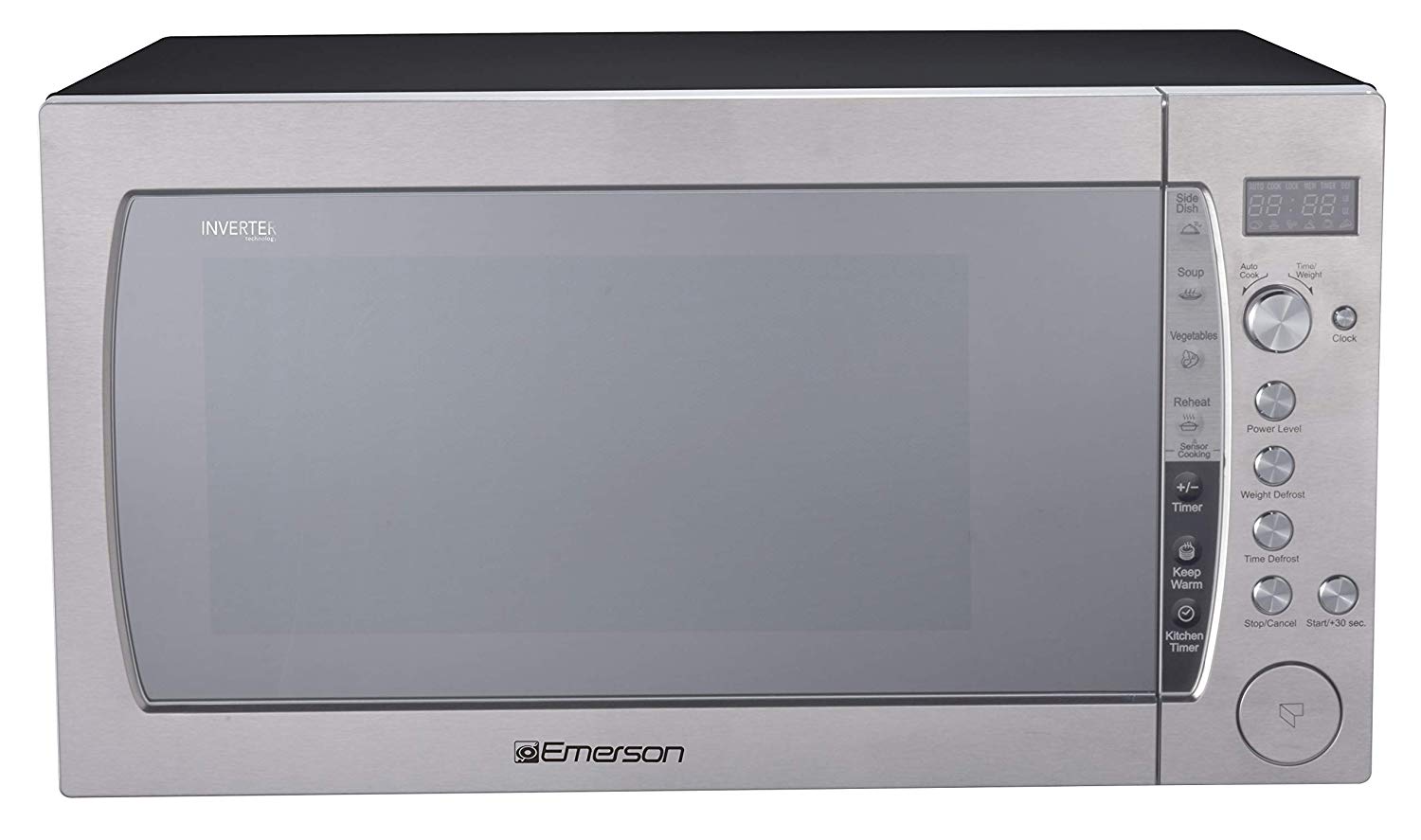 Emerson ER105006 is a huge capacity microwave oven that lets you experience speedy cooking because it comes with 1200 watts of cooking output power.
This Emerson microwave is based on Sensor Technology that means great temperature regulation to cook food evenly without the fear of drying out.
Plus, Emerson ER105006 countertop microwave oven has 10 power levels and 6 pre-programmed cooking settings for most used eating items such as vegetables, popcorn and pizza.
Who doesn't want a larger display? ER105006 features a large digital display, easily readable control panel, LED light in the interior and glass turntable for all your cooking convenience.
It also comes with a child safety lock feature to make sure that the little one's hands don't touch the hotter area of microwave oven.
Highlights of Emerson ER105006 are:
1200 watts cooking power
Sensor Technology
10 power settings
6 pre-programmed cooking settings
6 x 14.8 x 24.8 inches dimensions
1 pounds weight