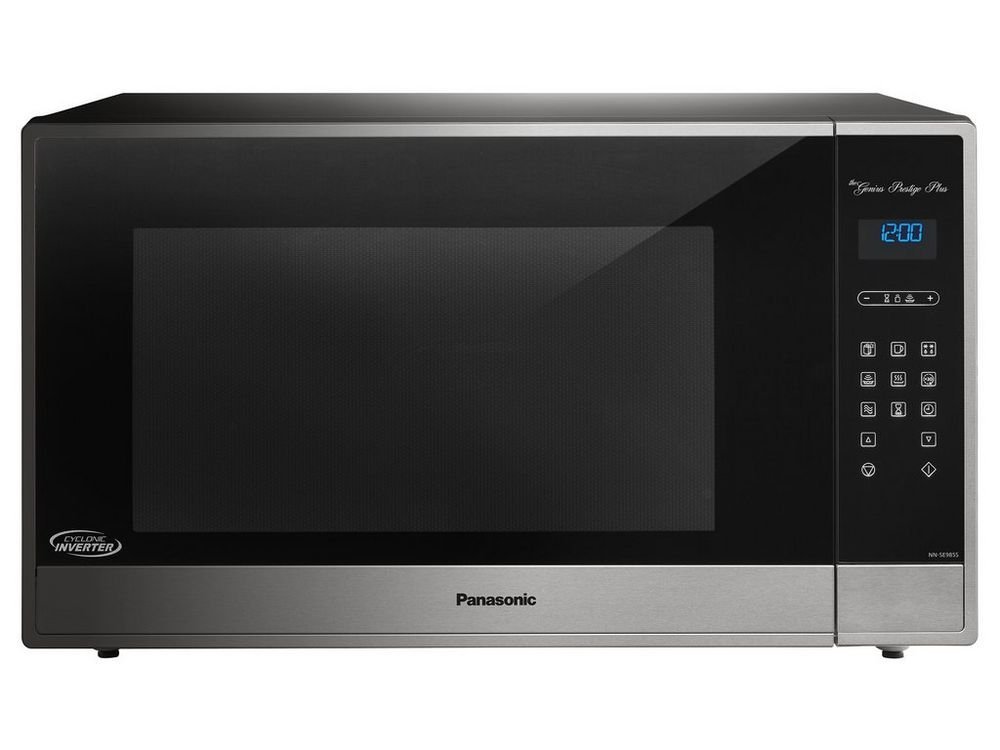 Panasonic countertop cyclonic wave microwave oven comes with one year of warranty. Since this is a cyclonic wave microwave oven so it delivers the best cooking result at all temperature levels. This cyclonic wave microwave oven from the Panasonic brand is perfect for your every cooking needs.
Other normal microwaves can't compare with the defrosting, cooking and reheating capability that this Panasonic microwave provides. It calculates heat accurately on all temperature levels.
Further, it comes with advanced 3D waves for smooth and versatile meal preparation with desired textures. Apart from the cyclonic wave capability, this Panasonic microwave also includes patented Inverter Technology.
You should know that Inverter Technology is very popular to provide a constant wave of cooking power at all the temperatures. Since, cyclonic wave and Inverter Technology are combined so it delivers most efficient way to enjoy perfectly cooked snacks, sides and meals across a wider range of cooking techniques. At the same time, it maintains the natural nutrients and flavor you want. Read more…
---