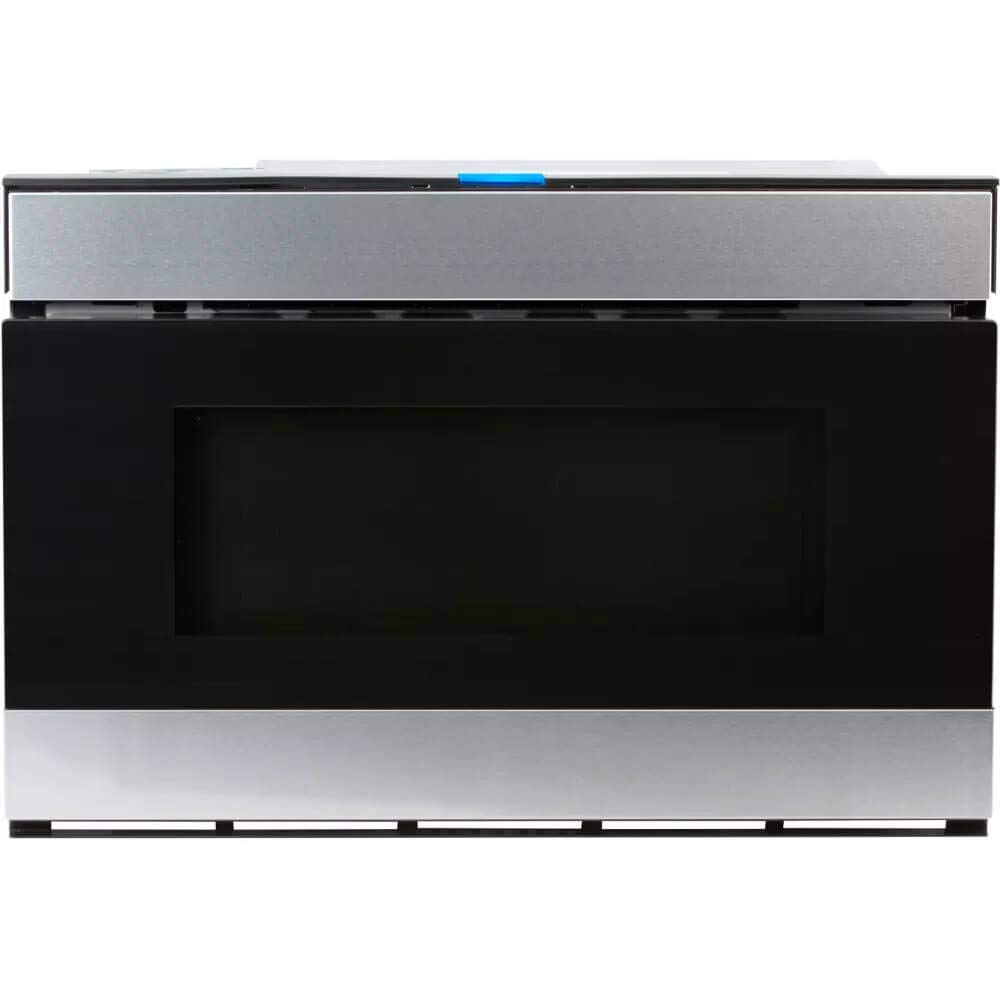 Sharp is a popular brand name of home and kitchen appliances. If you are looking to buy a performance oriented Sharp microwave drawer, please check Sharp SMD2480CS microwave drawer with 1.2 cu. ft. capacity, hidden touch glass, motion sensor touch-less access.
The width of this unit is 23.625 inches and the height is 16 inches while the depth is 23.4375 inches. The drawer capacity is 1.2 cu. ft.
Sharp SMD2480CS 24″ Wave Microwave Drawer is a solid product that has received impressive reviews by its users on Amazon. It features Easy Wave Open, which facilitates touchless operation. You just need to wave-up and wave-down near the motion sensor and the drawer will glide open. And it smoothly closes with the touch of a button or a gentle nudge.
The Sharp microwave drawer stays closed when you walk by so the children and pets won't be able to open it.
Sharp SMD2480CS has touch-glass control-panel, which is easy-to-see and operate at a convenient 45° angle, this way it keeps all of the controls at your fingertips when you need them and completely out of sight when you don't.
The 24-inch Sharp microwave drawer carries latest edge-to-edge design which has black glass and stainless steel design. It also comes with LED interior lighting and stylish floor pattern to compliment your kitchen and pairs well with other kitchen appliances with stainless steel finish.
The Sharp microwave drawer features Easy Wave Open for the touchless operation. You just need to wave up and down near the motion sensor and microwave drawer will glide open. The Sharp microwave drawer can smoothly close with the touch of a button or a gentle nudge so that it will be able to stop the messy spills. Read more…
[home]
Visited 3 times, 1 visit(s) today