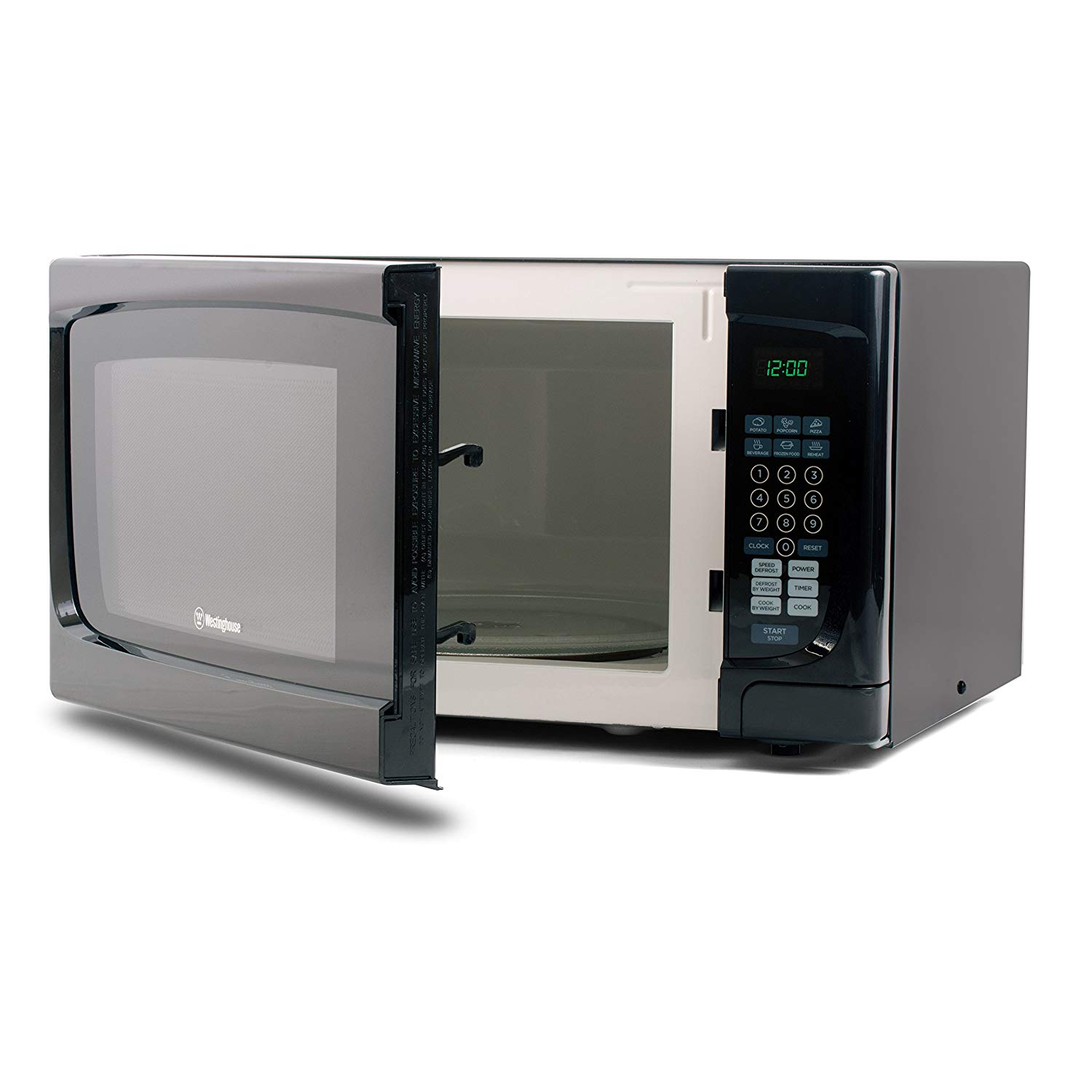 Westinghouse makes on capacitive appliances, which are also affordable to buy. If you are looking to buy a specious microwave oven for preparing meals for a large family, please check Westinghouse WCM16100B countertop microwave oven. It comes with 1.6 cubic feet interior and 1000 watts of cooking power.
Since this microwave oven comes with a large interior (1.6 cubic feet) so it is perfect for preparing meals for gatherings of family and friends.
Further, Westinghouse WCM16100B microwave features 10 power settings that give good flexibility in making high quality meal all the times.
It also comes with an easy-to-read green LED screen with digital clock and timer.
Further, Westinghouse WCM16100B has 6 x 1-touch quick cook menu buttons such as pizza, potato, popcorn, frozen food, beverage and reheat.
Westinghouse WCM16100B also features convenient auto weight or speed defrost option so it gives you a feeling of professional chef in your kitchen. This microwave also features a child safety lock to prevent unsupervised use.
This microwave oven has specially been designed to give you the utmost cooking flexibility. Because all the features, functions can easily be used with the help of advanced and responsive touch keypad.
It has large interior space so that you can heat up the casserole dish for a pot luck dinner or to defrost a frozen turkey breast for that spur-of-the-moment visit from your guests and friends. Because there will be many uses of this large interior because the large interior is in your most frequently used appliance. Read more…