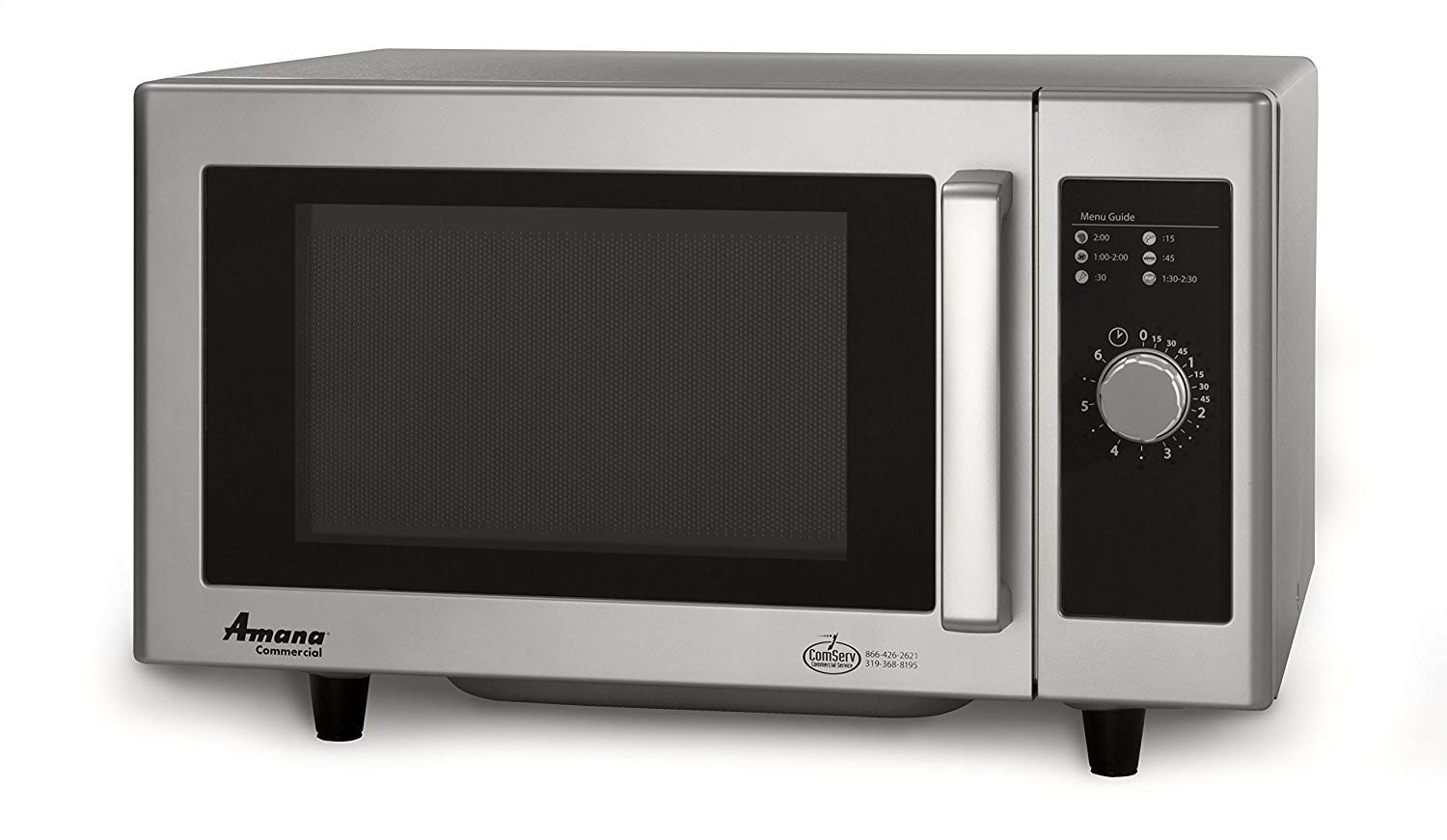 Amana is a popular name for many performance based kitchen appliances. If you are looking for a microwave oven from the Amana brand, please check RMS10DS commercial microwave oven. It comes with dial timer and many other advanced features. It delivers 1000 watts of cooking power for the seamless cooking experience.
Amana RMS10DS light-duty commercial microwave oven is available in different sizes such as 0.8 cu. ft. 1.2 cu. ft., 1200 watt and 1300 watts microwave oven.
This microwave unit is very simple to operate because it comes with a classic dial timer, which can be set from 15 seconds to 6 minutes. It also comes with bright LED indicators for the clear monitoring.
Further, Amana RMS10DS microwave oven comes with a huge interior of 0.8 cu. ft. capacity. This size of interior can easily hold a 12-inch platter, prepackaged foods and single servings.
Further, RMS10DS comes with a transparent door for the easy monitoring of meal preparation. Since it also comes with a lighted interior so it allows easy monitoring when the door is closed.
Amana RMS10DS commercial microwave oven is very simple to maintain because it comes with stainless steel exterior wrap and interior for easy cleaning and a commercial look.
When it comes to the warranty, you will get legitimate warranty on this product if you use it for the commercial food service preparation. Read more…