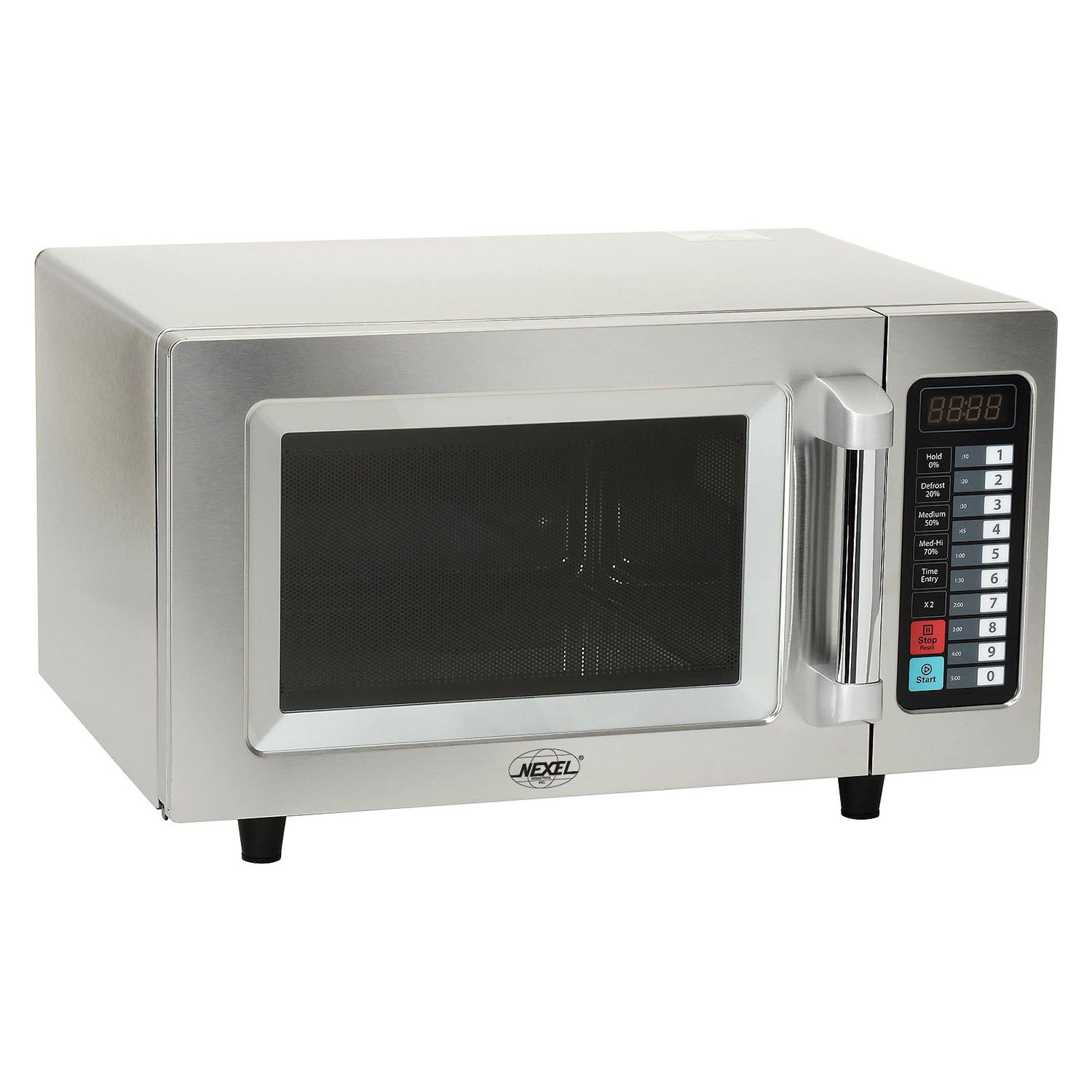 If you are looking for a powerful microwave oven, please check Global Industrial Commercial Microwave Oven. This microwave features 0.9 cu. ft. interior, which is good for preparing meals at large volume for the commercial use, restaurant, fast food center etc.
This is a great microwave oven for kitchen and breakroom because it delivers great reheating and defrosting of foods.
It features motor based bottom antenna allowing even energy distribution for the best heating results. On the other hand, the Global Industrial microwave is very sturdy and delivers smooth cooking performance.
Some advanced features are 100 programmable menu settings, 3 stages of cooking, 5 power levels, adaptable controls, 60 minutes maximum cooking time, 35.7 pounds item weight and 22.9 x 18.8 x 15 inches package dimensions.
If you want to explore more comparable microwave ovens, please check Toshiba EM925A5A-BS Microwave Oven, Panasonic Microwave Oven NN-SD372S and Panasonic NE-1025F Silver 1000W Commercial Microwave Oven. Read more…
[home]
Visited 1 times, 1 visit(s) today