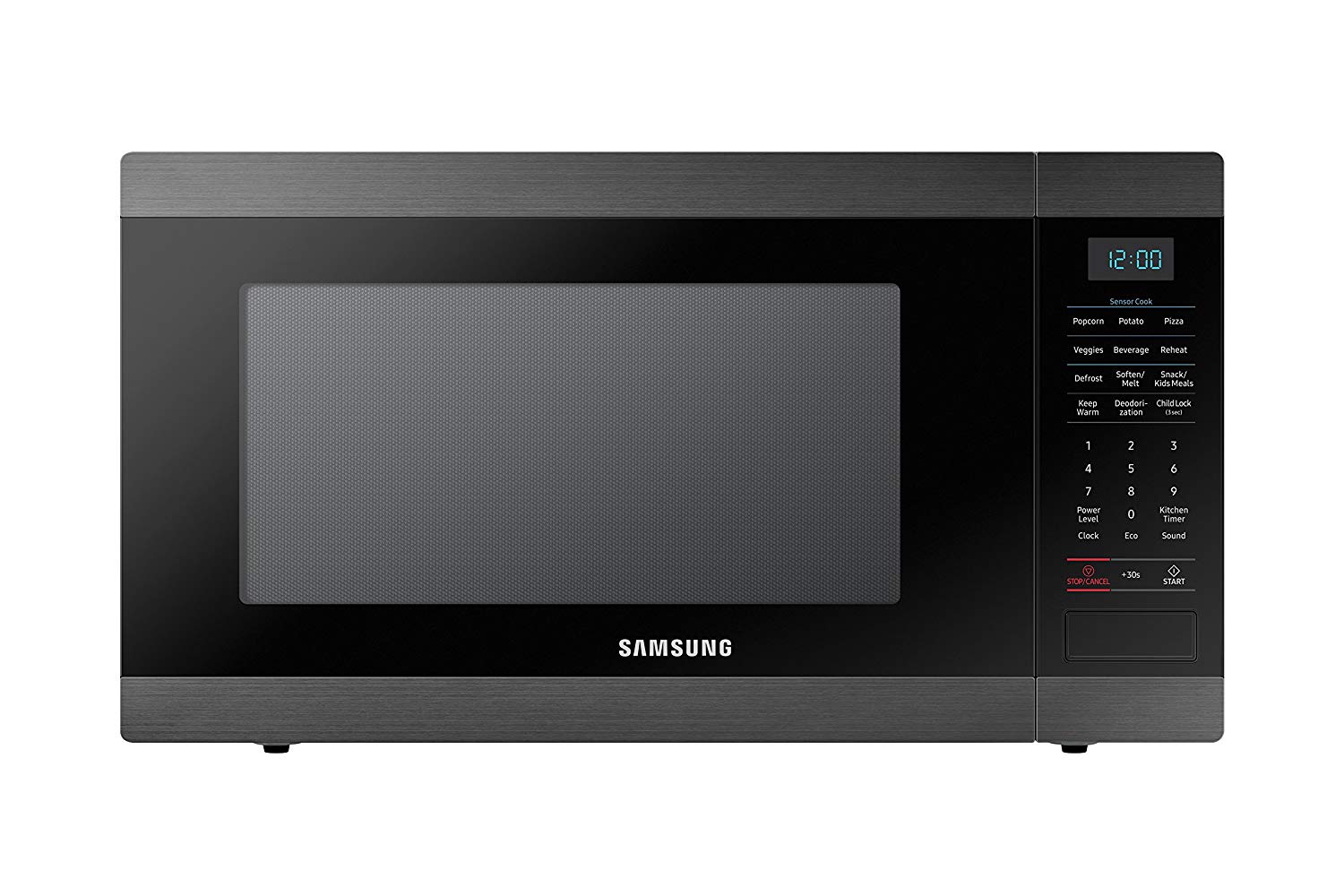 There is no doubts that Samsung is a popular brand name for many home, kitchen and electronic appliances. If you are looking for a good quality Samsung microwave oven, please check Samsung MS19M8000AG countertop microwave oven, which delivers the best performance.
It has huge interior capacity of 1.9 cu. ft., which can be good for preparing meals for a large family, group of families, friends and guests.
On the other hand, it comes with 950 watts of cooking power, which is good for preparing meals quickly and evenly.
In the advanced features, you can find sensor cook, eco-mode and auto defrost features. These advanced features will surely give you the ease of cooking and save time and energy also.
The overall measurement of this Samsung microwave oven is 23-5/8 inches wide, 13-9/32 inches high and 18-7/16 inches deep.
Samsung MS19M8000AG/AA countertop microwave oven cooking foods effortlessly and you can prepare multiple dishes because it comes with specious 1.9 cubic feet cavity. So this size of cavity is good for holding larger dishes.
Further, Samsung MS19M8000AG/AA microwave oven is based on Sensor Cook Technology, which means it can automatically detect cooking time for the best cooking results.
On the other hand, it features ceramic enamel interior that provides a durable, scratch resistant, easy to clean interior so that the everyday maintenance will be simple. Read more…
[home]
Visited 1 times, 1 visit(s) today