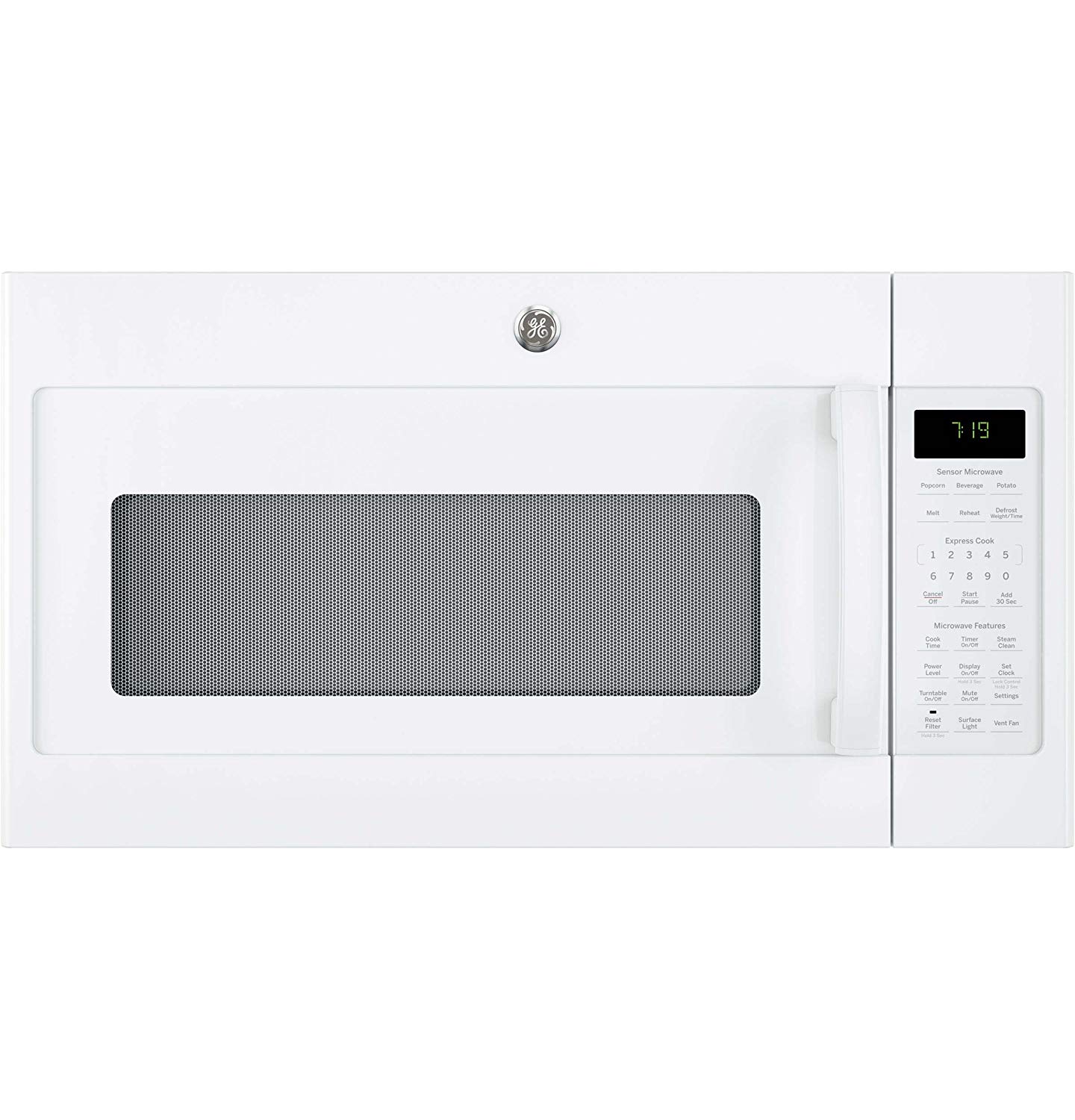 If you are looking for a stylish microwave oven in a large capacity, please check GE JNM7196DKWW Microwave Oven as well.
GE JNM7196DKWW Microwave Oven features a huge 1.9 cubic feet interior that can be used for preparing meals at a large volume for a large size family or a group of families and special events.
The microwave oven by GE is very stylish in the white color, will surely add a modern touch to your kitchen.
When it comes to the size and weight of this microwave oven, it measures 33.5 x 19.4 x 20.2 inches and weighs 61 pounds.
The 1.9 cu. ft. microwave oven offers 1000 watts of cooking power to cook food evenly and instantly. You will surely get efficient cooking result because it offers 1000 watts of cooking power. On the other hand it comes with 10 power levels for the customized cooking.
GE JNM7196DKWW Microwave Oven comes with various advanced features including sensor cooking, 400 CFM venting system, easy clean with steam, timer, turntable, 10 power levels, add 30 seconds, melting feature and 1000 watts of cooking power. Read more…
[home]
Visited 1 times, 1 visit(s) today