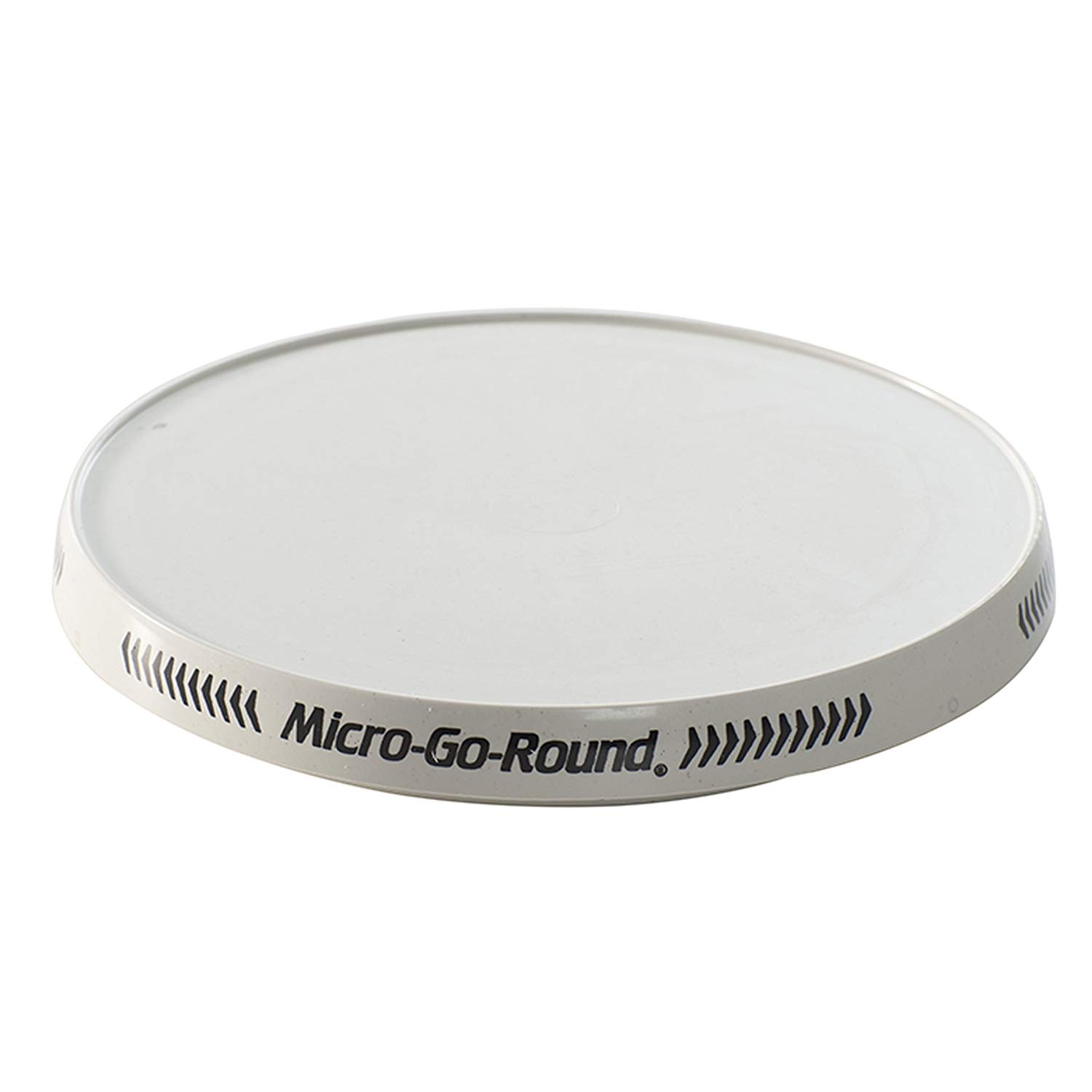 Nordic Ware Microwave Micro-Go-Round 10 Inch is a good tool for home chefs. They can use it for cleaning, leaning and quick cooking. This is the great way to get rids of the infamously uneven heating that can turn soup into a risky escapade or transform a frozen dinner into, well, something still half frozen.
It is weight activated to begin rotating. It is a spacious round tool that delivers steady, spring-powered movement that capitalizes on the active microwaves to cook all parts of food equally. It comes with an internal reflecting disc also helps by directing heat up into the underside of food.
Nordic Ware Microwave Micro-Go-Round 10 Inch has received impressive reviews on Amazon.com and so this product is recommendable here.
The Nordic Ware Micro-Go-Round is well designed so that it can easily fit a medium size microwave oven. It is based on the weight activated technology, which is helpful to rotate food for cooking food evenly.
It needs a hand wash with mild detergent when cleaning. Also, the product is made of BPA-free and melamine-free plastic. Since the product is made in the USA so there is no doubts to the quality and performance of this product.
10-Inch spring loaded turntable requires being wound it up in order to spin. Placing a weighted item on turntable releases it to unwind which will make it revolve in the microwave. When the item is removed, the table will stop turning. You must re-wind each use. If the product still isn't working, we have a 5 year warranty through the Nordic Ware website.
Nordic Ware Microwave Micro-Go-Round 10 Inch is perfect for midsized and large microwave ovens. Also, it is space-efficient solution and sometimes it is good to recreate the wheel. Read more…