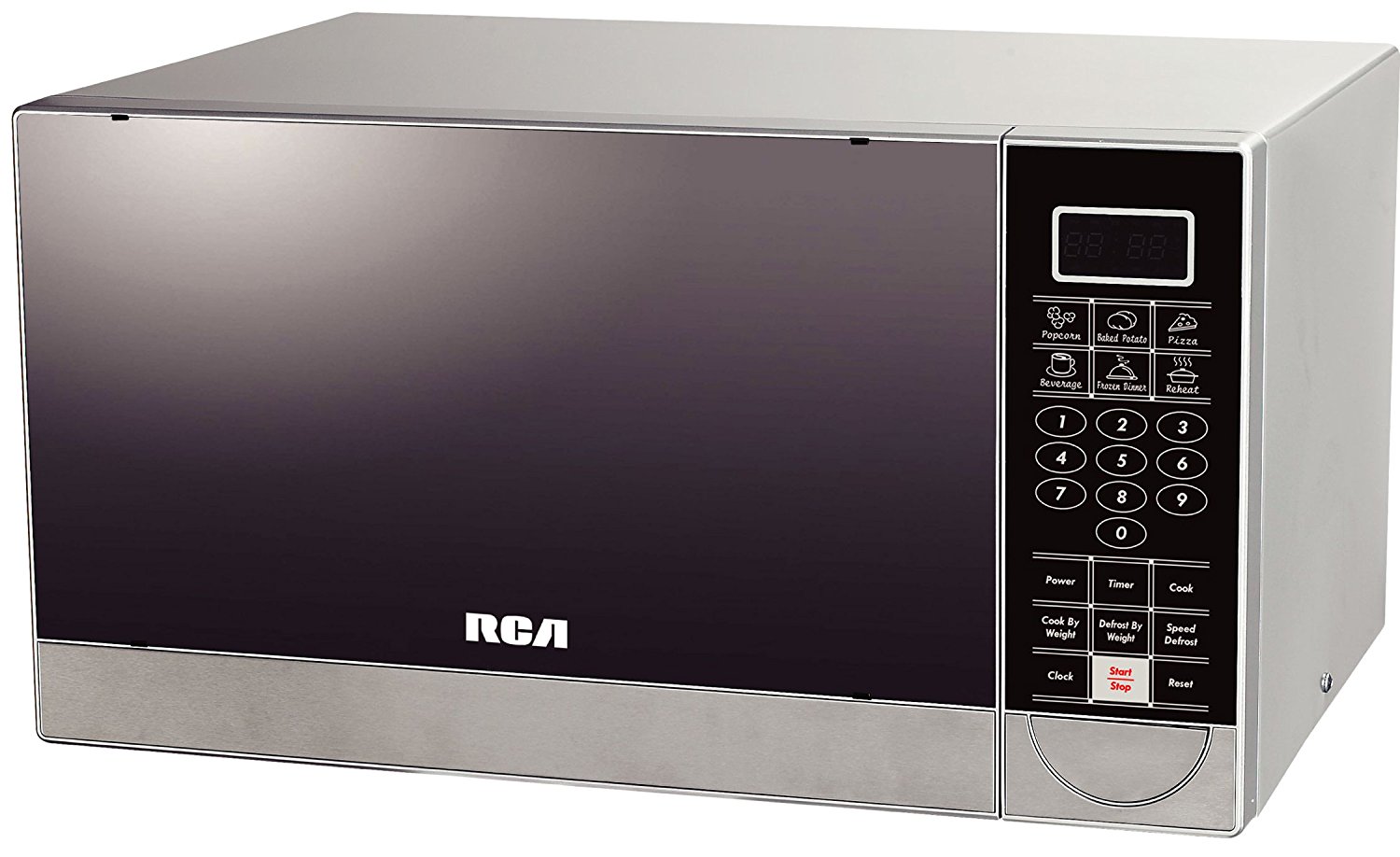 RCA 1.1 Cubic Feet Stainless Steel Microwave Oven is perfect for quick and convenient meal preparation. It has one-touch auto-cook menu so you don't have to use the guess work.
You can cook a wide range of your favorite menus such as popcorn, baked potatoes, pizza, beverages and frozen dinners without using the guesswork.
This RCA microwave oven also comes with a reheat button that makes it handy to warm food whenever you want.
Further, it has a soft-touch electronic control panel with cooking-by-weight-and-time option that alternates between defrost and stand times for efficient results. It also comes with a start/stop button and a reset button to clear all previous settings.
RCA 1.1 Cubic Feet Stainless Steel Microwave Oven comes with 10 power levels for the extra convenience and control. Apart from all these functions and capabilities, it also comes with a removable glass turntable, child safety lock, digital clock and kitchen timer, end-cooking audio signal.
When it comes to cleaning, the glass turntable cleans up very easily by hand or in dishwasher. You can wipe down the interior and exterior with a damp cloth as well. Read more…
---
Visited 2 times, 1 visit(s) today