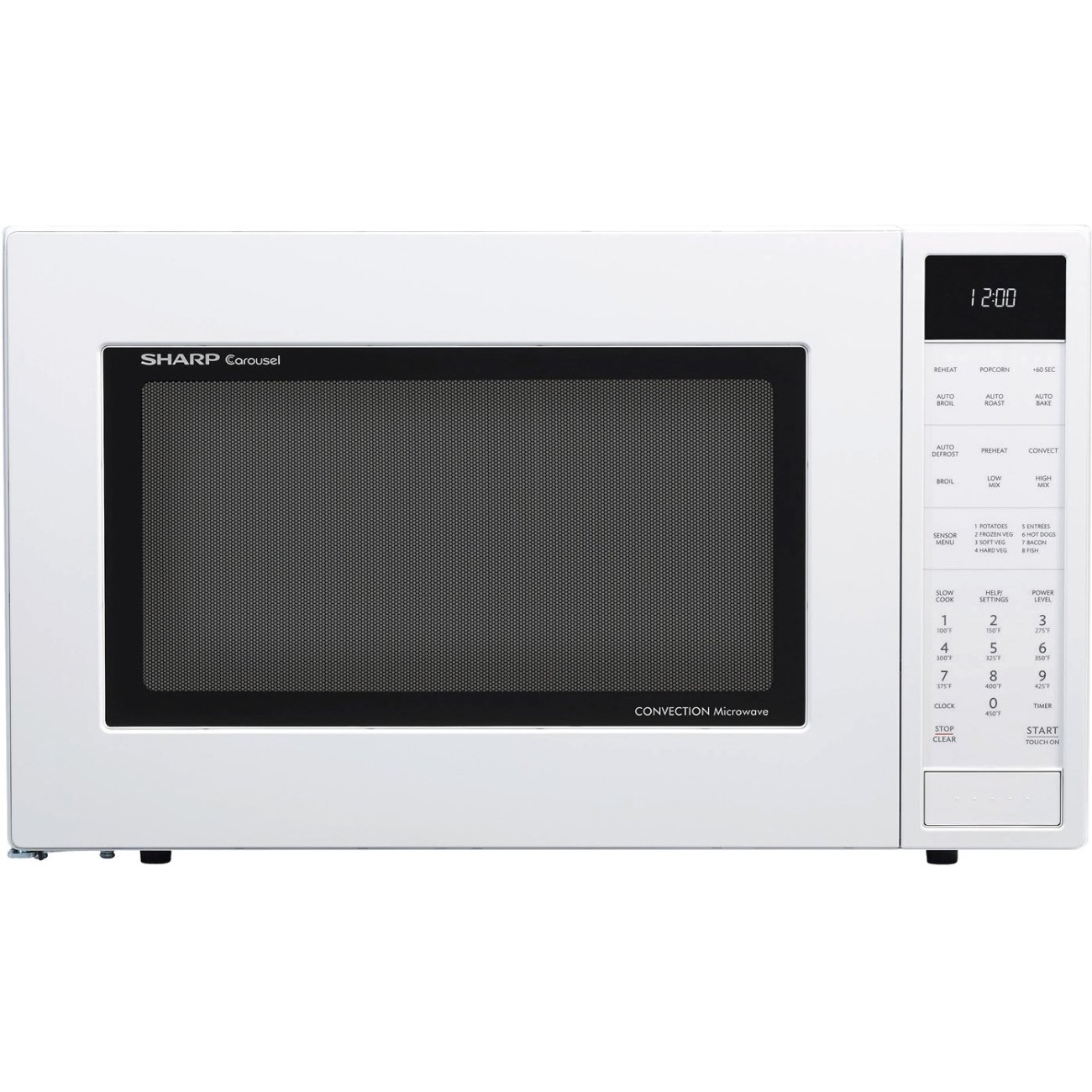 I like Sharp brand appliances because they are affordable and they come with good quality. If you are looking to buy a Sharp microwave oven, you can check Sharp
SMC1585BW. This is a convection microwave oven that comes with auto defrost feature and many other advanced features.
Talking of the capacity of this microwave oven, it comes with 1.5 cu. ft. microwave oven, which is impressive for cooking foods for a large family.
This microwave also comes with popcorn and beverage options with 10 cooking power levels letting you cook on your own ways as you will be able to prepare meals based on your customization.
Sharp SMC1585BW convection microwave oven looks very impressive in the white color and it will surely look good in your kitchen also.
The interior dimensions are 16.1 inches wide, 9.7 inches high and 16.1 inches deep. Overall product dimensions are 24.7 inches wide, 14.9 inches high and 19 inches deep.
Further, this Sharp microwave oven is UL listed so it has passed government-regulated safety tests directed by Underwriters Laboratories.
The automatic settings include defrost, auto roast, broil, auto bake for convenience and cooking flexibility.
Also, it comes with 1.5 cu. ft. cavity size that gives you enough room in your kitchen so that you can prepare meals for yourself and others without any difficulties. Read more…