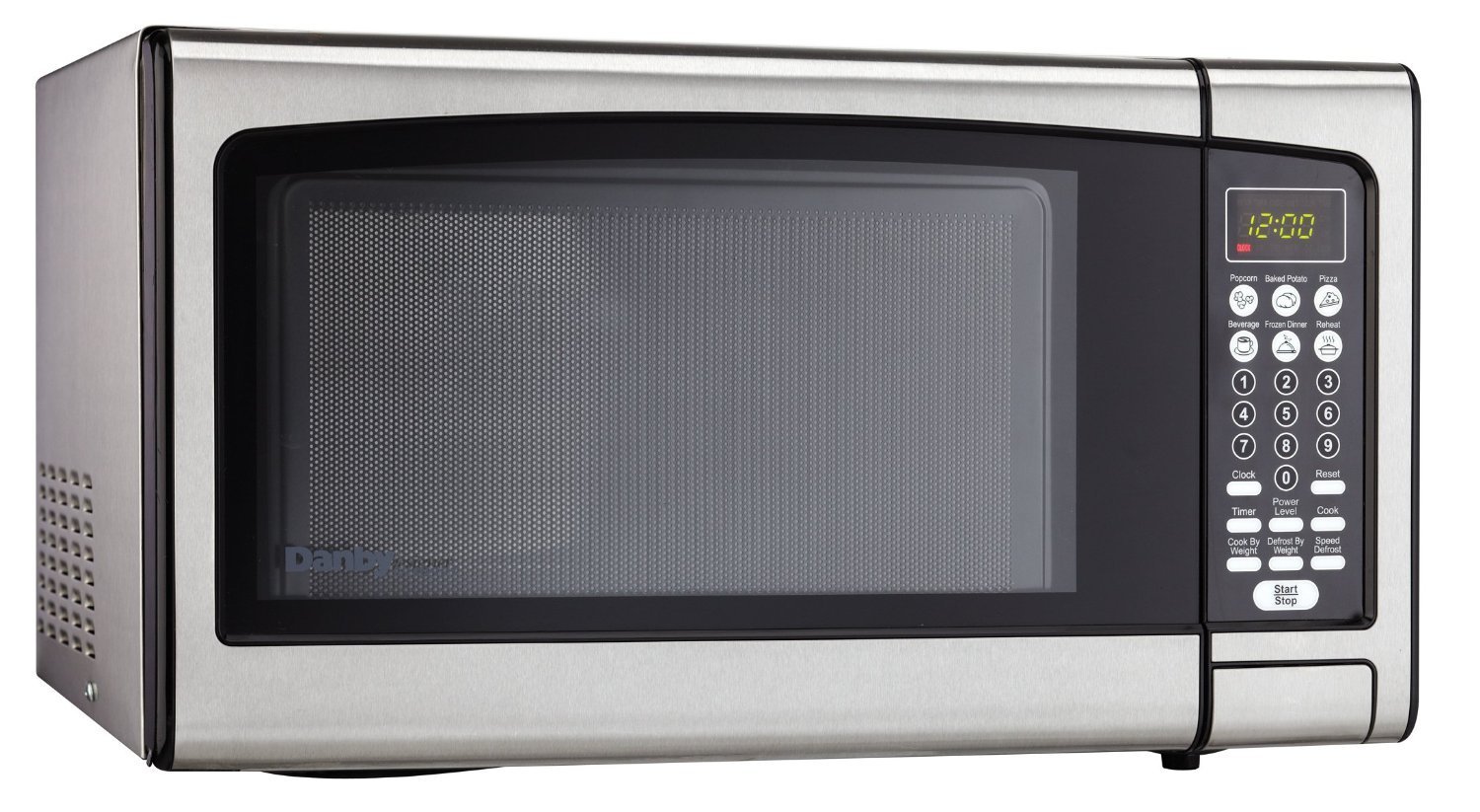 Danby 1000W premium compact microwave oven can surely give you the benefit of a practical, economical and stylish microwave oven.
This Danby 1.1 Cu. Ft. microwave oven has gotten a sleek, stainless steel exterior that can surely complement any kitchen décor.
Since it comes with 1.1 Cu. Ft. cooking capacity so it is perfect for dorm room, office or kitchen. Danby portable microwave oven can easily accommodate small casserole dishes and other packaged foods.
Since, it has gotten a stainless steel interior so it is very easy to clean the interior.
Further, Danby 1000 watts microwave oven provides 6 x 1-touch cooking options that include beverage, potato, frozen dinner, popcorn, pizza and reheating. These six one-touch cooking options are perfect for cooking a wide range of food types with the push of a button. This way you will be able to save cooking time and remove guess-work as well. Read more…
[home]
Visited 1 times, 1 visit(s) today