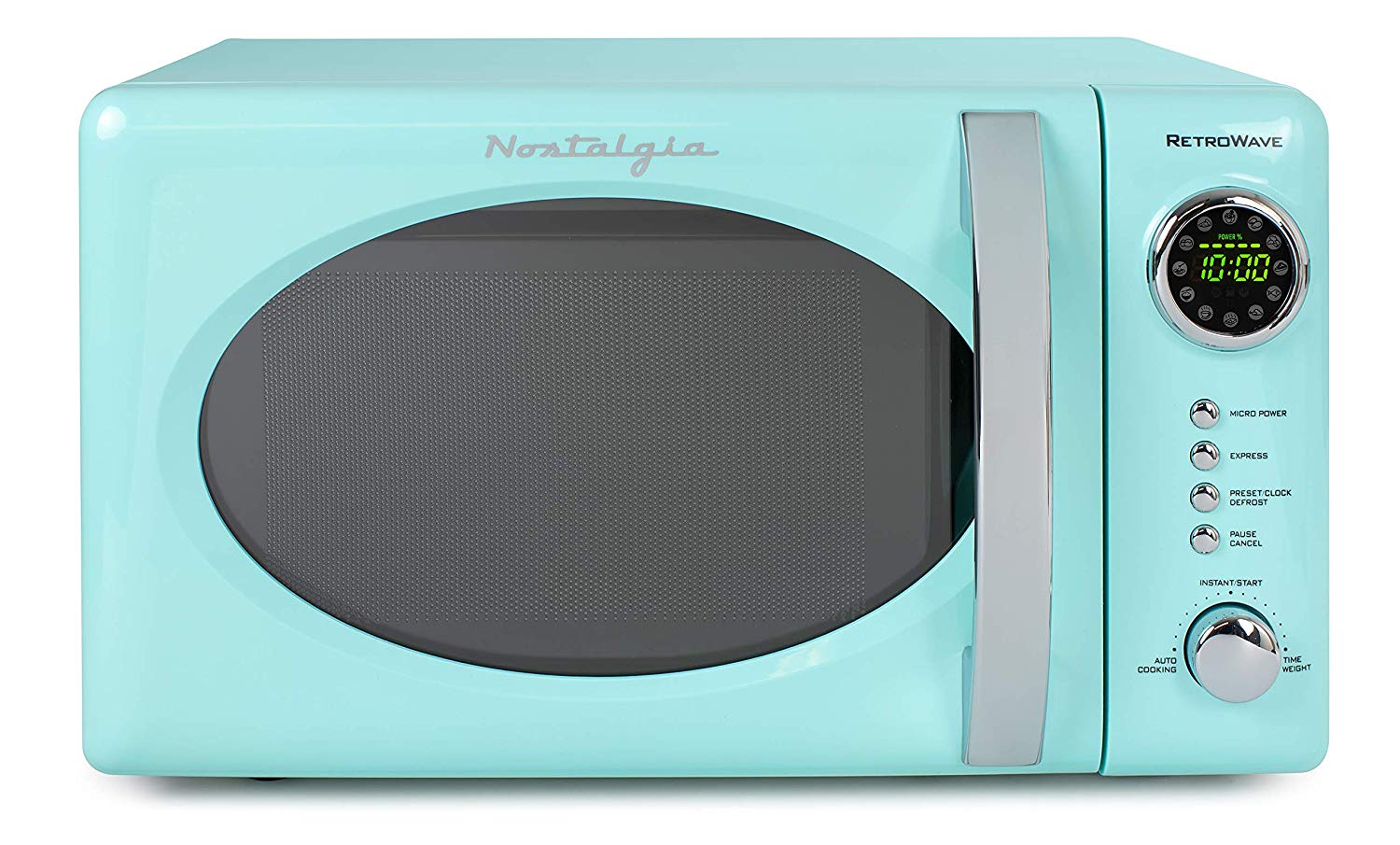 Nostalgia RMO7AQ carries a special look that will surely advance your kitchen and home décor. This is a 700 watts microwave oven with 0.7 cu. ft. capacity. With the 700 watts of cooking power and 0.7 cubic foot interior space, Nostalgia RMO7AQ is capable to provide the cooking power needed to quickly cook and reheat various foods.
Amazingly, it comes with a simple program dial letting you navigate cooking options very easily because it has simple turn-n-push program dial.
Further, Nostalgia RMO7AQ microwave oven comes with a sleek chrome door handle, control panel and accents, which will surely add great flair to the special retro-looking appliance.
You will get even-cooking result without any doubts because the 700 watts microwave oven comes with rotating glass carousel that helps cook food evenly.
Also, it comes with easy-to-read LED display that can light up the digital clock highlighting each cooking setting.
You will have convenient cooking controls without any doubts. Because it comes with 12 pre-programmed cooking settings, delay timer and express cooking that provide options for the best heating of most-used foods such as pizza, popcorn, veggies, potatoes and many others. Read more…