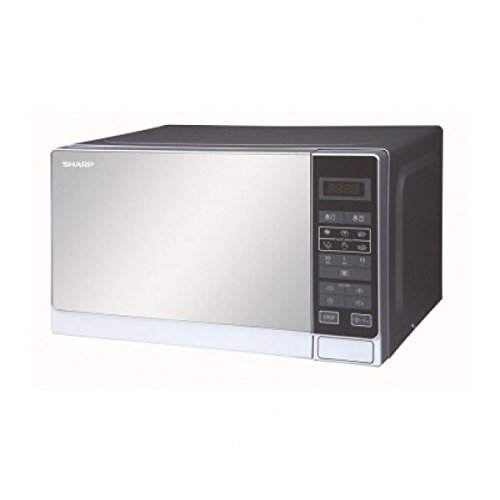 Sharp R-20MT 20-Liter 800W Microwave Oven comes with 20-liter capacity. This is an 800-watt microwave oven that is helpful for preparing meals for medium size family.
Most microwave ovens come with 10 power levels but Sharp R-20MT has only 5 power levels so it can be a drawback in this unit as well. But it has many advanced features that enable this microwave oven to deliver the best cooking performance.
When it comes to look of Sharp R-20MT then I will say that the look of this microwave oven will surely advance the look of your kitchen. It has silver color with grey painted cavity.
Some comparable microwave ovens are Panasonic Microwave Oven NN-SD372S Stainless Steel Countertop/Built-In with Inverter Technology and Genius Sensor, 0.8 Cu. Ft, 950WPanasonic Microwave Oven NN-SD372S, Panasonic Microwave Oven NN-SN936B Black Countertop with Inverter Technology and Genius Sensor, 2.2 Cu. Ft, 1250WPanasonic Microwave Oven NN-SN936B and Panasonic Microwave Oven NN-SU696S Stainless Steel Countertop/Built-In with Genius sensor and Easy Popcorn Button 1.3 cu. ft, 1100WPanasonic Microwave Oven NN-SU696S. Read more…