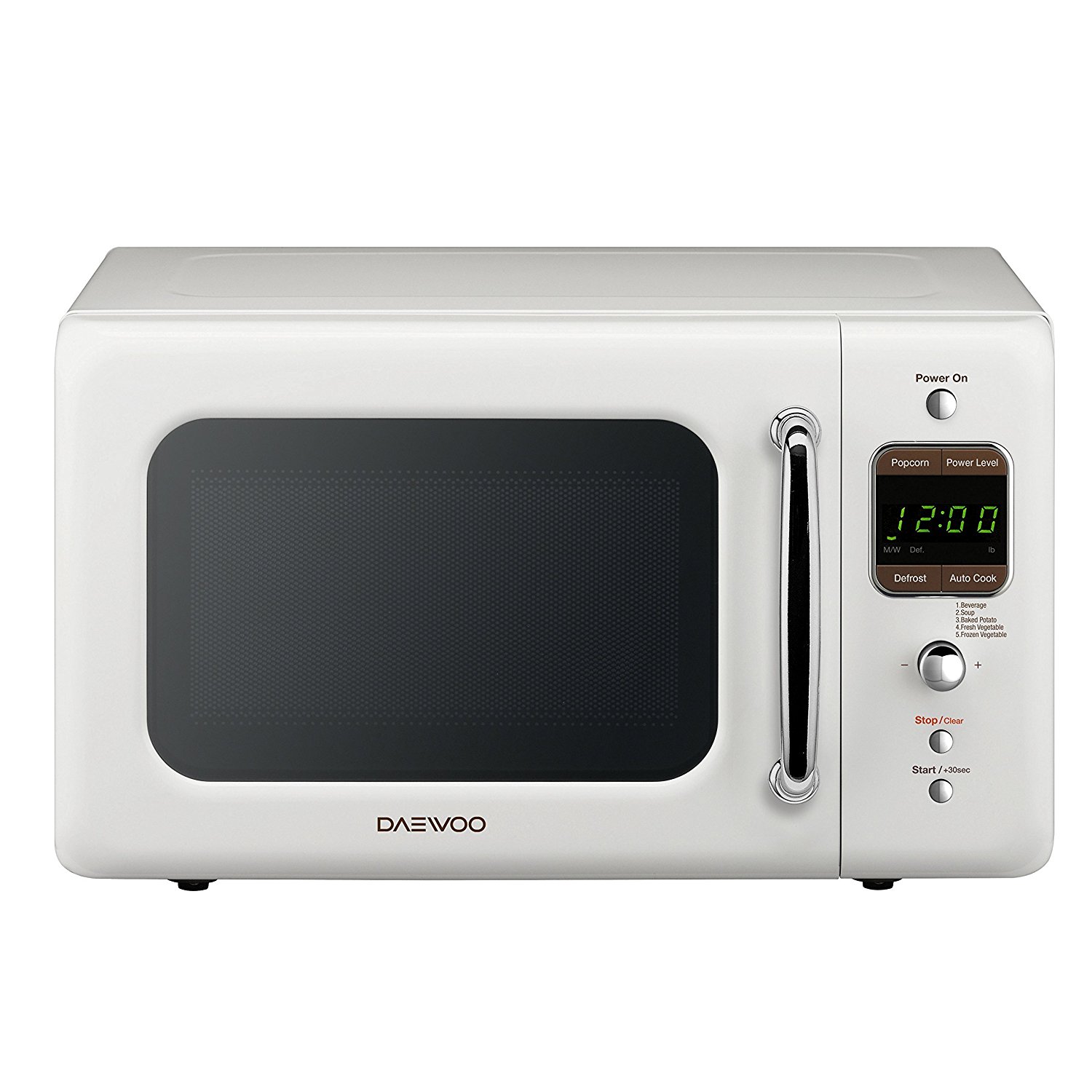 Daewoo Retro Microwave Oven carries a stylish retro design that makes it unique from other brands.
This Daewoo microwave oven is powered by an advanced technology with a cleaver classic design.
This feature-full Daewoo microwave measures 12.7 x 17.6 x 10.6 inches and weighs 23.5 pounds.
Daewoo KOR-7LREW has an impressive design from retro line of Daewoo that has a traditional look.
It reminds you of the good old days while delivering modern touches to the overall design.
With such impressive retro design of this microwave oven, any modern kitchen will look stylish.
Since, it carries a retro-style so it has a gloss finish. And it fits most of the modern kitchens. Most importantly, the Daewoo microwave is based on CRS technology that delivers even cooking result.
It also comes with easy-to-use controls with 5 power levels, one-touch menu and auto defrost options.
The important features are four auto cook menu, two-way defrost, zero standby function, 5 microwave power levels up to 700-watt. Read more…
Features
Energy saving – Zero-on feature
Countertop installation type
Child safety lock system
Cream white color
Zero standby ECO function
4 auto cook menu
Auto defrost
Retro series microwave oven by Daewoo
700-watt cooking power
Zero standby function
Two-way defrost option (time and weight)
10 inches turntable
5 lbs item weight
Daewoo brand name
5 microwave power levels up to 700 watts
Plastic, metal materials
7 x 17.6 x 10.6 inches product dimensions
Recessed turntable
Two-way defrost
Comes in multiple colors such as cream white, mint and red
7 cu. ft. interior
KOR-7LREW model number
Retro design
Concave Reflex System
Reminder end signal
More Images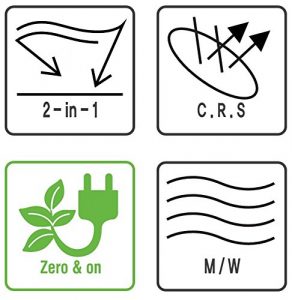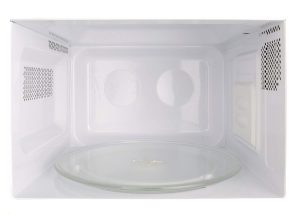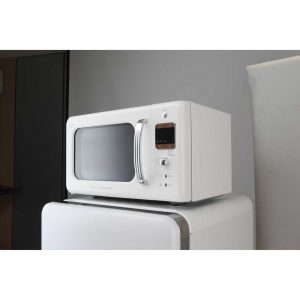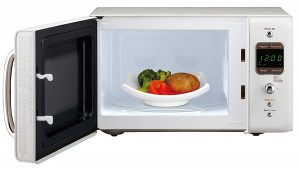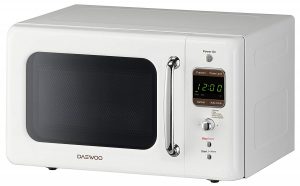 ---
[home]
Visited 2 times, 1 visit(s) today